Publish Date

Friday, 17 March 2023, 6:00AM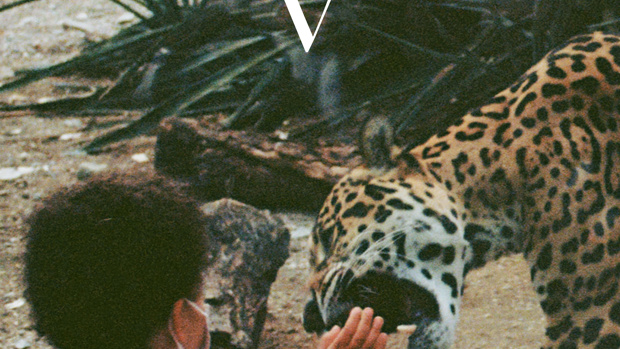 V evokes blue skies, beachside cocktail bars, hotel pools and the darkness that lurks below perfect, pristine surfaces. The desert resort city's palm tree-lined streets reminded Ruban of a childhood spent playing by hotel swimming pools with his siblings while their entertainer parents performed in showbands across the Pacific and East Asia, and he became aware of the glamorised hedonism he'd internalised since childhood and the darker side of his parents' lifestyle when they were working as entertainers.
"In Hawaii, everything shifted off of me and my music," Nielson said. "Suddenly, I was spending more time figuring out what others need and what my role is within my family. I also learned that things I thought were true of myself are bigger than I thought. My way of making mischief - that's not just me - that's my whole Polynesian side. I thought I was walking away from music to focus on family, but the two ended up connecting."
A primary goal of V for Nielson was to make music and art that transcends notions of clout and cultural currency while also aiming to inject having fun back into the process of creating music. For Nielson, V is about having fun while making music and art and by doing so, he reclaims taste as a personal part of selfhood, propelling UMO to new creative heights.
Take your Radio, Podcasts and Music with you