U.K. ambulance heard blasting Queen's "Another One Bites The Dust" on call
Publish Date

Tuesday, 13 July 2021, 10:30AM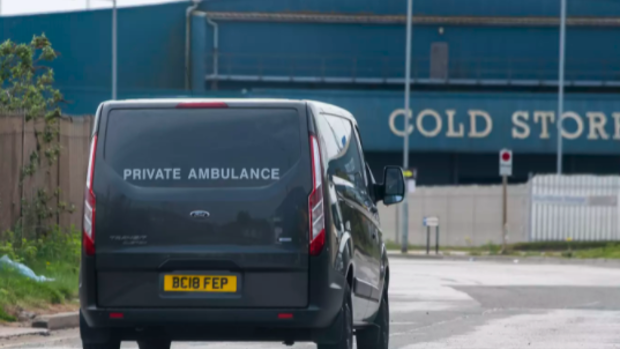 An Isle of Wight funeral company is apologizing after a vehicle used to transport corpses was filmed blasting Queen classic "Another One Bites the Dust" while stationed outside the funeral parlor.
Employees were away from the vehicle when the John Deacon-penned classic reportedly came on its radio, the Daily Mail reports.
The music was audible on the street, as the driver side door of the vehicle was ajar. A passerby took notice, videotaped the moment and shared it via social media.
"Oh dear," he can be heard saying.
The man later explained that he was on his way to his doctor's office for a prescription when he noticed the music coming from the ambulance.
"...I couldn't believe it as I got closer I heard 'Another One Bites the Dust' by Queen playing out on the radio," he recalled. "Some would say it was great comedy timing. It was real dark humor."
He added that the song was indeed coming from the radio and couldn't have been intentional on the part of the funeral parlor employees.
A spokesperson for Souther Co-op Funeralcare apologized for the incident and promised that management would be "reminding drivers to be more mindful to avoid similar oversights in the future."

This article was first published on iheart.com and is republished here with permission