Twenty One Pilots' abum artwork came from "terrifying" children's book
Publish Date

Wednesday, 14 April 2021, 5:15PM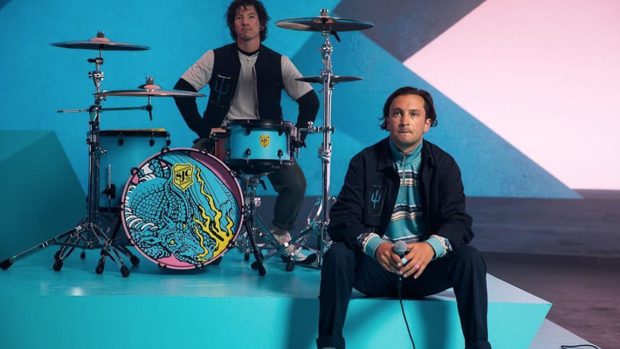 Just as we all fell in love with Ned, twenty one pilots have introduced Trash The Dragon to The Clique — aka the colorful creature on the band's album cover for Scaled And Icy.
As it turns out, the dragon wasn't a completely unique design and Brandon Rike, the designer behind the album artwork revealed the inspiration behind Trash.
Taking to his Instagram comments, Rike replied to a fan who inquired about the history of the dragon and its origin is pretty wicked. He wrote that it came from an "old 1860s (terrifying) children's book illustration by Walter Crane." According to Wikipedia, the edition with Crane's illustrations is actually from 1894–1896.
As some fans pointed out on Twitter, the original artwork looks to have come from The Faerie Queene by Edmund Spencer. Since the illustrations are over 100 years old, they are public domain which means the band and Rike were able to use the dragon and spruce up the colors a bit.
Naturally, fans are now trying to connect Crane's dragon and the book to the band's new music. The Clique will be busy as Josh Dun previously teased the Greek PSI symbol that is featured on the upper righthand corner of the album cover. Hopefully, everything will soon make sense for us.

This article was first published on iheart.com and is republished here with permission