Travis Barker confirms a new Blink-182 album is coming this year
Publish Date

Wednesday, 6 January 2021, 12:39PM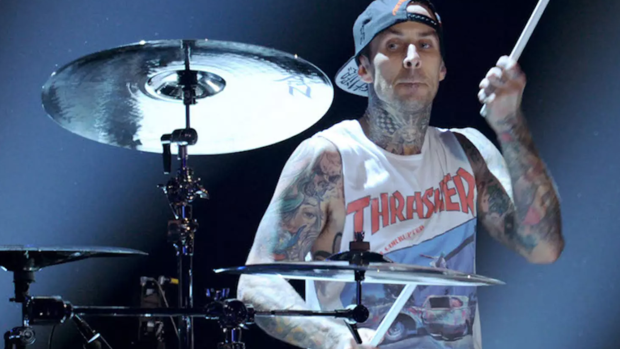 According to Travis Barker, we can expect new blink-182 music this year. As AltPress points out, a fan on Instagram asked if the band was dropping a new album in 2021, to which the drummer emphatically replied "YES." But can we believe him?
Back in July, Barker said he hoped an EP would "be out by the end of summer." Blink did drop a new song, "Quarantine," but summer came and went without an album release.
In August, Mark Hoppus gave fans an update, admitting there was a delay in the production. "Matt is going back into the studio with John today to work on new songs. I think we have a tracklisting, we still need to finish these songs [and] get them mixed. We're a ways away still, but we are working on it," he said at the time. "These songs are dope. You guys are in for some dope new blink-182 music in, hopefully, the nearest future."
Matt Skiba then got fans even more excited in October, when he revealed he was working on new songs that were reminiscent of blink's older material. "For now I'm actually working on a new @blink182 song (one of two newies) @markhoppus wrote that are super great and remind me of Enema/Take Off era blinkage," he wrote in an Instagram post.
We may have to wait longer than expected, but if we're getting a full album instead of an EP it'll be totally worth it.
This article was first published on iheart.com and is republished here with permission