Tool singer Maynard James Keenan recovering from second COVID-19 infection
Publish Date

Friday, 5 February 2021, 8:47AM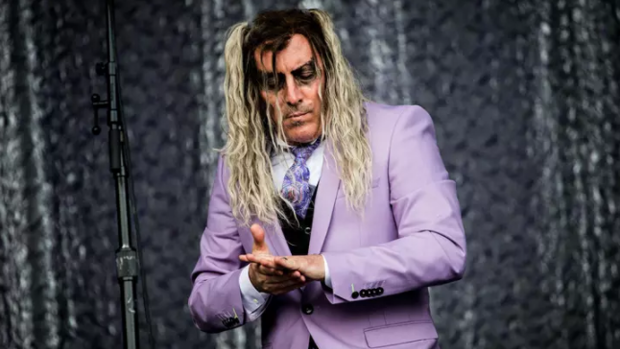 Maynard James Keenan was hospitalized in early-December with complications from COVID-19, he has revealed.
The Tool, A Perfect Circle and Puscifer singer said in October that he was still dealing with lung damage and other COVID-related conditions after having been infected by the pandemic virus while on tour with Tool in Australia back in February.
Keenan tells Strombo in a new interview that he got re-infected in late-November, and it was much scarier the second time around.
"Ugly, ugly. Couldn't breathe," he said. "I could barely put two words together without going into a coughing fit... It ended up kind of also progressing into pneumonia. So, if I stayed in the hospital, they said, 'Okay, we can keep you here, but you're fighting 12 other people for a bed and a ventilator we don't have, so what do you want to do?' I'm like, 'Well, I need to breathe and I need to sleep.' So, you're just treating symptoms at that point. There's nothing you can do other than treat the symptom, so for a real cough medicine, not the crap over-the-counter and then like an inhaler, and some antibiotics to fight the pneumonia and strap the fuck in."
When discussing his prior bout with the virus, Keenan explained that his cough still lingered eight months later. He also confirmed to AZ Central that he was dealing with arthritic-like symptoms in his hands and wrists, which researchers have linked to severe cases of COVID-19.
"Basically, from what I understand, it attacks weird spots and it's random. So that's what I got. That was my prize."
This article was first published on iheart.com and is republished here with permission