Tony Iommi says Eddie Van Halen was one of two good friends he had in music
Publish Date

Wednesday, 3 February 2021, 12:18PM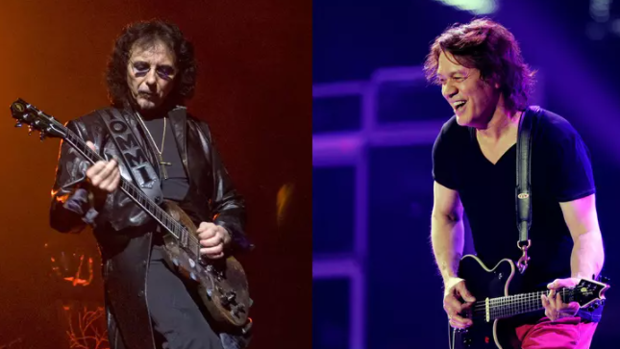 Eddie Van Halen's death last fall left Tony Iommi with just one really close friend in the music industry.
The Black Sabbath co-founder and guitarist Iommi tells Guitar World in a recent conversation that he and Eddie had been close even since Sabbath took Van Halen out on tour in 1978.
"I've got two really great friends in the music business — Brian May is one and Eddie Van Halen was the other," Iommi said. "Ed was just fantastic, and his death is a terrible loss. ...He was a fabulously caring human being. Whenever I was in L.A., I'd call him and we'd go out for dinner with our wives, and it was lovely."
The '78 tour was Van Halen's first world tour, and the two bands spent several months on the road together. The two guitar icons made a habit of meeting up after shows for a drink at a local bar or in Iommi's hotel room.
"We used to just chat all bloody night, and he's been a really great friend to me ever since. ... And sometimes he'd bring his guitar around to my room and we'd play for a bit."
In addition to admiring Eddie's ingenious guitar playing, Iommi added that with Black Sabbath on the verge of a breakup, Van Halen was "a bloody hard act to follow, but we worked as a team. We were both there to entertain and to enjoy ourselves."
Eddie died of cancer on October 6, 2020, at age 65.
This article was first published on iheart.com and is republished here with permission