Tony Iommi recalls origin of the iconic 'Iron Man' riff
Publish Date

Wednesday, 3 March 2021, 1:30PM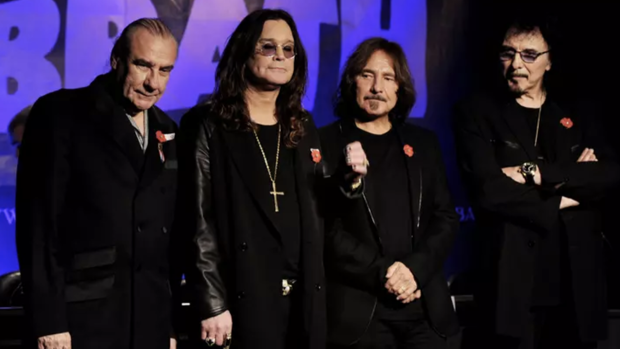 Black Sabbath co-founder Tony Iommi offered some insight into the circumstances in which he crafted some of heavy metal's foundational moments.
Iommi's writing made Sabbath's co-founding lineup iconic and inspired generations of musicians to chase the almighty riff in their own music.
When asked in a recent conversation with Songfacts what song he considers to be the defining track from Black Sabbath's original lineup, Iommi named 1970's "Iron Man."
While "Paranoid" was the title track from the album and record's first single to break through, Iommi says "Iron Man" is more illustrative of what he and the band were about in that era.
"I was in a rehearsal room, and Bill [Ward, drums] started playing this boom, boom, boom. He started doing it, and I just went [into the string-bending part] and came up with this thing and thought, 'That's cool.' Bill kept playing it, and I just went to this riff.
"Most of the riffs I've done I've come up with on the spot, and that was one of them — it just came up. It went with the drum — what Bill was playing. I just saw this thing in my mind of someone creeping up on you, and it just sounded like the riff. In my head, I could hear it as a monster, so I came up with that riff there and then."
While Iommi was happy to discuss Ozzy's tenure in Sabbath, the interview was given to promote forthcoming deluxe reissues of Black Sabbath's Ronnie James Dio-era albums, Heaven and Hell and Mob Rules.
Speaking with Ultimate Classic Rock in another recent interview, Iommi said Black Sabbath gave little concern to whether Dio would be accepted by fans following Ozzy's departure; the band only cared that it was excited about its new direction.
"When Ronnie came in, it was something very different," he said. "We didn't want to bring in somebody that sounded like Ozzy, because everybody'd be going, 'Oh, that sounds like Ozzy,'" Iommi said. "The idea was to bring in somebody who was completely different and get on with it. We were really confident with what we were writing, and we really liked it."
For more details on the reissues, go here.
Dio's estate recently announced that his autobiography, Rainbow in the Dark, has been posthumously completed and will arrive this summer.
This article was first published on iheart.com and is republished here with permission