Tony Iommi "not at all happy" about leaked Dio-era Black Sabbath demo
Publish Date

Tuesday, 16 March 2021, 10:22PM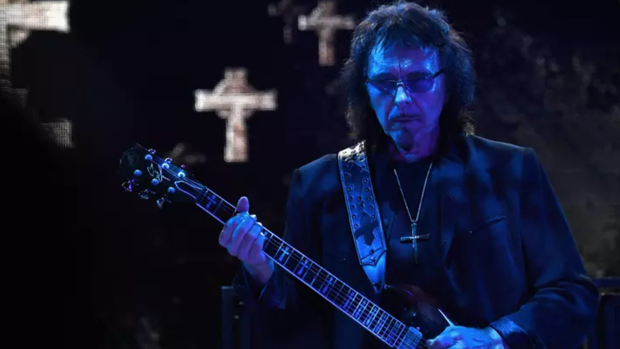 Tony Iommi was not too keen to take a trip down memory lane when a long-lost Black Sabbath demo emerged last week.
Iommi told Eddie Trunk in a recent conversation that the song — which was discovered on a cassette tape by the stepson of late-Sabbath keyboardist Geoff Nicholls — was unreleased for a reason.
The leak of his music in such a raw form understandably left Iommi feeling a bit like his privacy had been violated.
"It's left a really bad taste in my mouth," Iommi revealed to Trunk about the track, before clarifying confusion about the lineup featured on the record: himself on guitar, Bill Ward on drums and Ronnie James Dio on bass and vocals.
Iommi added that Nicholls "wasn't even involved in the band" yet. He was given the recording because "Slapback" was a tune the group would often play around with during jam sessions.
"...[I]t wasn't right for the [Heaven and Hell] album, so we didn't put it into shape; we didn't record it [professionally] or anything," he added.
Earlier in the week, Sabbath co-founder and bassist Geezer Butler said that he did play on "Slapback," but he could have been referring to the numerous jams by the band, as opposed to that specific recording.
Many commenters initially suggested Dio was the bassist on the demo, as Sabbath's lineup underwent numerous changes before recording Heaven and Hell. Indeed, the bass playing on the leaked recording has nowhere near the aggression or signature flourishes of Butler's style.
But whatever the lineup, Butler agreed that the song "didn't make the grade." Alluding to his brief departure from the band in 1979, he joked that "Slapback" was "probably the reason I did leave."
Black Sabbath just reissued its two albums to feature Dio, Heaven and Hell and Mob Rules in deluxe editions with previously unreleased live material.
This article was first published on iheart.com and is republished here with permission