Tommy Lee is amazed that none of Motley Crue are dead
Publish Date

Tuesday, 20 October 2020, 8:31AM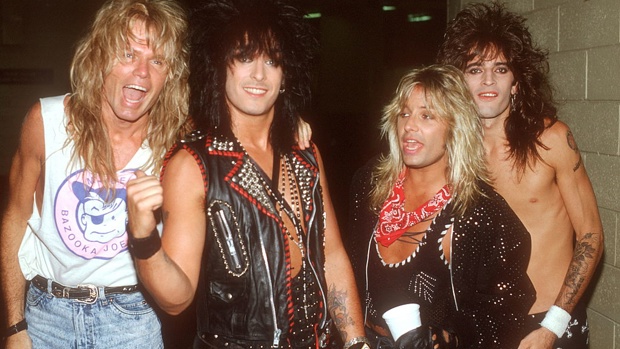 Tommy Lee thinks he and his bandmates, Vince Neil, Nikki Sixx and Mick Mars, have been very lucky because their years of wild partying and excess didn't result in a tragic end.
He said: "I pinch myself on a daily basis that no one in the band is dead.
"Well, Nikki did die for a couple of minutes, but even he's still alive, and so are the rest of us. How that's even possible, I do not know. I think we must have a lucky horseshoe stuck in our asses."
And at the height of their drug abuse, Tommy admitted he was always "scared" that it would end in disaster.
He said: "Back then, I was scared. I was scared that one of us wasn't going to wake up in the morning.
"It got to the point where security guards were beating down doors, getting hotel room-keys and going into people's rooms – because nobody was answering or picking up the phone. We were flat out, and they were thinking, 'F***, are they alive?'"
The band collectively decided to clean up their acts in the late 1980s as they realised they were heading for tragedy.
Tommy said: "How did we function? I honestly do not know. I really don't.
"There came a really serious time – I think it was late '88, or early '89 – when everybody, including myself, looked at each other and said, 'We all need to pump the brakes, because if we don't, somebody's going to die.'
"And that's when we all decided, as a group, to go to rehab."
But the musician insisted they still had a lot of "fun" in ways that wouldn't be possible now thanks to social media.
He told the Daily Telegraph newspaper: "It was a fun time, and it'll never be like that again. It was before Instagram and cellphones, so we could get away with murder without anybody knowing about it.
"We got into a whole lot of stuff. Anything went. There were no consequences. Excess seemed to be just a daily thing. It was just a f****** wild time."

This article was first published on BANG Showbiz and is republished here with permission.