Tom Petty was in such pain on final tour he was often carried to the stage
Publish Date

Friday, 23 October 2020, 10:21AM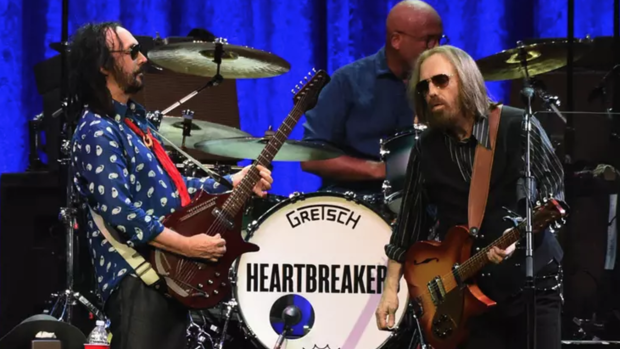 Tom Petty's death in the fall of 2017 of an accidental drug overdose was unexpected but preventable, says his longtime drummer Steve Ferrone.
Petty cracked his hip shortly before the tour and chose to play through the pain, rather than delay the trek indefinitely so he could undergo a hip replacement.
Despite the crippling injury and excruciating pain, Petty traveled all summer and played at least 53 concerts, aggravating his condition a little more each time he took the stage.
While Petty always gave his fans a great show, Ferrone tells Rolling Stone that the affair was much harder to watch backstage.
"He was taking OxyContin so he could get through the shows," Ferrone recalled. "He'd sort of time [the medication] so that it would kick in once he got up there. I'd say, 'How are you doing? You ready for the show?' He'd say, 'Just get me up there and I'll be okay.' We'd get up there and it would do what it was supposed to do. It would kill the pain and he'd be able to perform. But once we'd done the done the bulk of the show and we'd come off and have something to drink backstage while everybody was going crazy, sometimes he'd be able to walk up there on his own. Other times he'd say, 'I need you again.' He'd put his arm around me and we'd hit those stairs together."
The drummer wishes Petty hadn't done the tour at all.
"We should have canceled and done it another time," he said.
Within a week of the final show of the Heartbreakers' 40th-anniversary tour, Petty was rushed to the hospital in full cardiac arrest, due to an accidental drug overdose.
His wife Dana and daughter Adria later revealed in a statement that Petty's hip was fully broken by the time he'd gotten home. They believe the pain had become so great that Tom overmedicated and died in what they deemed "an unfortunate accident."
Petty was one of more than 70,000 Americans to succumb to a drug overdose in 2017. According to the Centers for Disease Control, more than two-thirds of those deaths involved synthetic opioids.
The Los Angeles County Department of Medical Examiner concluded that shortly before his death, Tom had taken painkillers Fentanyl and oxycodone; a sleep aid called Restoril; a depression med called Celexa and the anti-anxiety drug Xanax.
Now, three years later, Tom's estate has released his long-awaited Wildflowers & All The Rest box set, and The Heartbreakers are considering returning to the stage.
Ferrone says the band believes Tom will somehow communicate when the time is right for the Heartbreakers to get back together. It's been tumultuous since his death, but Ferrone is certain that the day will come.
"I'm still in touch with some of the fans," he said. "They are really, really nice people, good people. Tom loved his fans and his fans loved him. I don't think it would be fair for us not to do something."
This article was first published on iheart.com and is republished here with permission