Tom Morello wants to teach you how to play guitar
Publish Date

Thursday, 1 October 2020, 7:11PM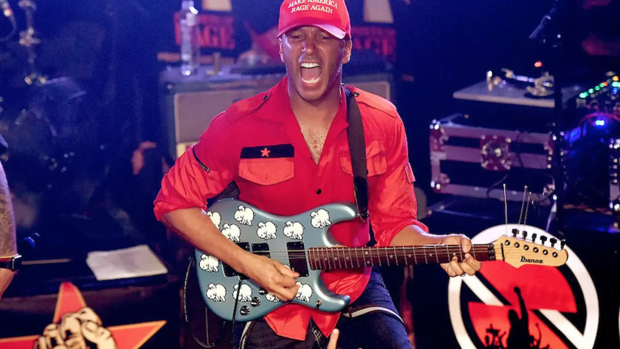 While some people are perfecting their cooking skills and others are taking on projects they swore they'd finish years ago, a lot of people have decided to learn to play guitar during lockdown. And what better teacher than Tom Morello?
The famed axeman is one of nearly 100 experts sharing their skills on MasterClass — a subscription service that offers users tutorial videos from some of the biggest names in music, entertainment, business, sports, culinary, and more.
On Wednesday (September 29), Morello promoted his class on Instagram. "Great big Riffs. Tones. Technique. More big Riffs. Gear. Songwriting. S**t stirring. Even bigger riffs. Weird guitar noises. Anti-fascist chords. And of course, ya know, huge a** riffs," he wrote alongside a video sharing five-star reviews. "It's all included (plus much more) in my @MasterClass."
Find more information about Morello's MasterClass here and see his post below.
One person who doesn't need help from Morello to shred? Nandi Bushell. The 10-year-old viral sensation has been embroiled in a drum battle with Dave Grohl; however, that's not the only instrument she plays. Over the summer, Morello surprised her with his signature guitar, Soul Power, and an inspiring video message.
"Hey Nandi, I'd like you to have this guitar as a gift from me to you because you rock so great, and to see someone rocking so great who is so young, it really gives me hope for the future," he said. "I didn't start playing guitar until I was 17 years old, so you are way, super-far ahead of me, and I look forward to hearing a lot more of your music in the future. You've got a lot of soul, and here's a little Soul Power to go with it. Keep it up!"
This article was first published on iheart.com and is republished here with permission