Tom Morello on why he was so surprised by RATM's success
Publish Date

Monday, 21 December 2020, 8:48AM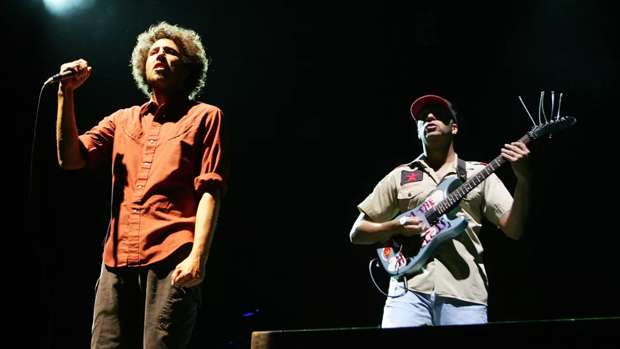 Members of Rage Against the Machine might have thought their band was doing something revolutionary from the get-go, but they had no expectation that their music would ever reach so many people.
Guitarist Tom Morello says he was personally surprised RAtM was ever able to "book a club gig," let alone have hit songs or draw tens of thousands of people to shows.
In a recent conversation with CBC Radio One's Tom Power, Morello said that by the time he co-founded Rage Against the Machine, he'd already had a record deal with another band and had a terrible experience. With Rage Against the Machine, he and his bandmates were only out to please themselves.
"It's hard to paint a picture — in 1991, there were no neo-Marxist, multi-ethnic rap-punk-metal bands," Morello said. "There was zero — zero — commercial ambition. We wrote those songs, and the only goal was to make a cassette demo. I had had a record deal before, with a band that had more commercial leanings, and I knew ... my life got worse, not better, when I had a record deal. So that didn't matter. So we just made music as a means of self-expression, with Zack [De La Rocha]'s tremendous lyrics and the band's musical chemistry, and that was it."
But despite their selfish motive, Rage Against the Machine's music resonated right away. Morello recalls the first time someone beyond himself, De La Rocha, Tim Commerford or Brad Wilk heard the band play.
It was someone who worked near where the band was rehearsing. Morello asked the man what he thought of what he heard: "He said, 'Your music makes me wanna fight.' (Laughs)"
Not too much time later, RAtM actually played a show — a private house party in Huntington Beach. Morello recalled the experience in his book, Tom Morello: Whatever It Takes, which arrived in October.
"Someone's parents were out of town and the first song we every played was 'Take the Power Back,'" he writes. "We were all amped up and playing at twice the speed and when the beat dropped, there was this huge swirling pit happening in the living room and people were destroying armoires and whatnot. We were off to the races."
This article was first published on iheart.com and is republished here with permission