Tom Morello explains why he covered Jimi Hendrix's "Voodoo Child" on new EP
Publish Date

Wednesday, 4 November 2020, 9:22AM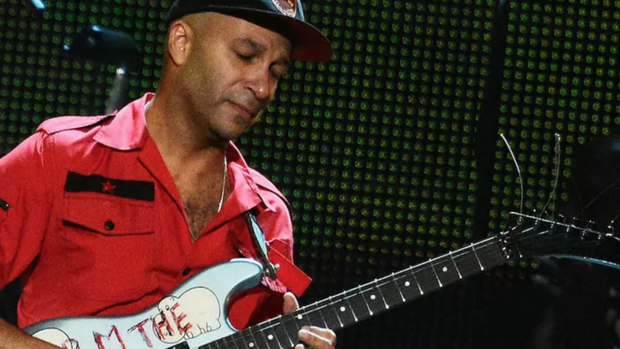 On Friday (October 30), Tom Morello surprised fans with a five-song EP called Comandante. Though short, the album packs a punch. It features a track with Guns N' Roses' Slash ("Interstate 80"), a tribute to Eddie Van Halen ("Secretariat"), and starts out with a Jimi Hendrix cover ("Voodoo Child").
Always one to tell a good story, Morello took to Instagram to explain why he added the Hendrix classic to his album. "The first time I ever heard a wah pedal was on @JimiHendrix's #VoodooChild," he wrote alongside live footage of Hendrix performing the song. "And I didn't know it was a pedal at the time, so I just thought there was this sorcerer who was LITERALLY a Voodoo Child making sounds that were just unbelievable on the guitar. And when he sang, 'Stand up next to a mountain and chop it down with the edge of my hand,' I thought, 'Man. One day I hope to work hard enough on this instrument that I, too, can stand up next to a mountain with the confidence that I might chop it down with MY hand.'"
Of course, the famed guitarist has achieved that without a doubt, so in a way the cover could be seen as a tribute to Morello's own successes. See his post below.
This article was first published on iheart.com and is republished here with permission