Tom Morello details mistake RATM made after first Coachella
Publish Date

Thursday, 7 October 2021, 8:34AM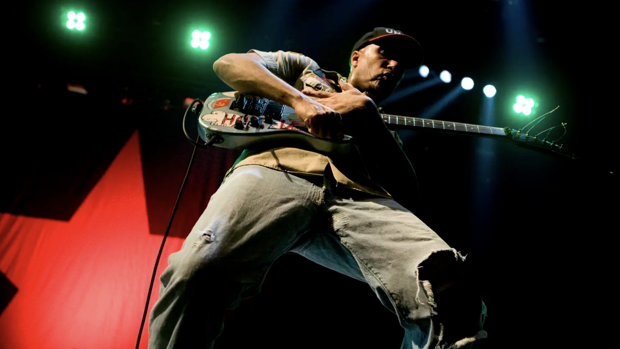 When it began in 1999, Coachella was far from the music festival juggernaut it had become by last decade.
The festival gained a reputation early on for curating exciting and diverse lineups that made it a critical darling and a favorite within the music industry. But unfortunately that cachet didn't translate to immediate profitability.
The first Coachella festival, October 9 - 10, 1999, featured Rage Against the Machine, Tool and Beck as its headliners. Yet the promoters, Goldenvoice, lost nearly $1 million after ticket sales fell far short of expectations.
"Coachella was so unsuccessful they asked for half the money back," RAtM guitarist Tom Morello recalled on the Tuna on Toast podcast.
Goldenvoice were longtime friends of Rage Against the Machine — having booked Morello's previous back Lock Up in the late-'80s — and Morello says the band agreed to grant the partial refund so Coachella could stay afloat and try again the following year.
"They had booked every back-alley show from day one," the guitarist explained. "They were the punk-rock promoters. They were just like bros."
But that doesn't mean Morello and Co. couldn't have asked for something a little more substantial in return.
"We should have asked for a piece of the festival," he added. "That's what we should have done. I'm not much of a businessman."
Coachella brings in about $100 million in profit every year. After the pandemic postponement, the festival is set to resume in 2022 with Rage Against the Machine once again as headliners.