Tom Morello announces new EP 'Comandante'
Publish Date

Sunday, 1 November 2020, 3:58PM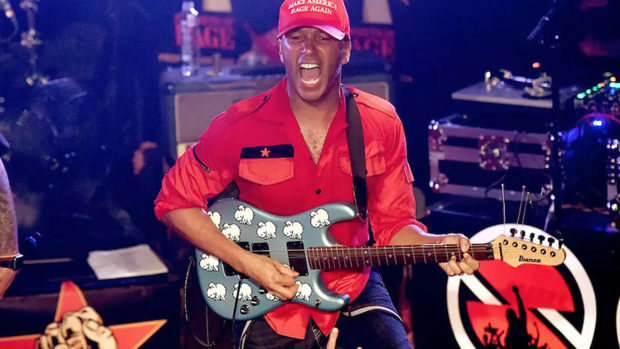 Despite not being able to hit the road with Rage Against The Machine, Tom Morello has had quite a busy year. He partnered with Fender to put out a replica of his iconic guitar Soul Power and with Jim Dunlap to release a signature Cry Baby Wah Wah pedal. He published a photo memoir called Whatever It Takes. He contributed to tributes. He collaborated with groups around the world. He gave time and money to charity. He taught others how to play guitar. And he wrote new music.
On Wednesday (October 28), the famed guitarist announced his new EP Comandante — and it comes out tomorrow! Though the five-track album doesn't include either of the song's Morello released this year (the politically charged "You Belong to Me" and protest anthem "Stand Up" that features Shea Diamond, the Bloody Beetroots, and Imagine Dragons' Dan Reynolds), it does feature a track with Guns N' Roses' Slash ("Interstate 80") and a tribute to Eddie Van Halen ("Secretariat").
See Morello's announcement post and the Comandante's tracklist below.
Tom Morello Comandante Tracklist
1. Voodoo Child
2. Interstate 80 (feat. Slash)
3. Secretariat
4. Suburban Guerrilla
5. Cato Stedman & Neptune Frost
This article was first published on iheart.com and is republished here with permission