Tom Delonge teases new Angels & Airwaves song
Publish Date

Thursday, 4 February 2021, 4:43PM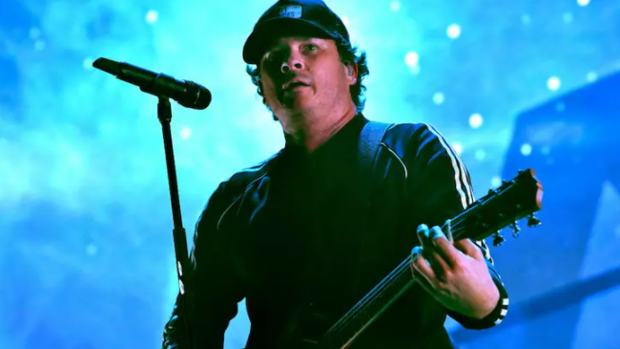 A couple days ago, Tom Delonge gave fans a taste of Angels & Airwaves' "epic" new album with a snippet from inside the studio. On Wednesday (February 3), the band's frontman teased a new song (perhaps the one we heard in the Instagram video?).
"So I finally sang, and resang, rewrote, and resang- again... And now it's awesome," Delonge captioned an Instagram post from inside the studio (note his red Box Car Racer guitar laying on against an amp next to him). "This specific song has the (temporary) biblical name of 'DISSCO.'"
AVA has shared three tracks off the project — "All That's Left Is Love,""Kiss and Tell" and "Rebel Girl." — with the last single coming out more than seven months ago, so we're definitely due for a new one! See Delonge's post below.
Delonge's been hyping the new AVA album for over a year now, and from the sounds of his latest update the new collection may cater to fans of his other bands (BCR and blink-182), too.
"New @AVABandOfficial has some of the best work I've done in many years," he tweeted over the weekend. "I'd be honored if when it launches here soon that you give it a try... it's got a little bit of all three bands I've been in. :)"
Although we're not sure exactly when we can expect new AVA music, the band rang in the new year with an update that promised "if all goes as planned, songs will be ready to roll out this Spring." They also revealed that they've already planned shows that they'll play "as soon as it's safe."
This article was first published on iheart.com and is republished here with permission