Tom DeLonge talks to Mark Hoppus about his favorite Blink-182 albums
Publish Date

Thursday, 5 August 2021, 3:00PM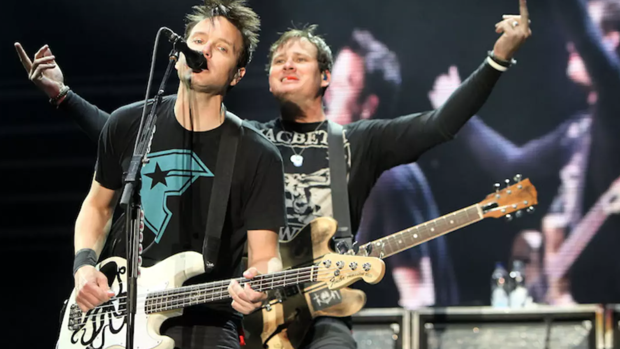 Tom DeLonge and Mark Hoppus may not be in a band together anymore, but that doesn't mean they're not friends. Tom joined Mark on his radio show to discuss their favorite blink-182 albums and the secret to their long-lasting bromance.
When Mark asked Tom what his favorite album was, the former blink-182 guitarist had to stop and think for a minute. "That's a really good question. God, there's so many great things about all of them," he admitted.
"I really like, obviously the 'Untitled' album in the sense of the exploration musically that we did there. But I also got to say, when we did 'Enema [Of The State'], it was like, I knew that we were doing something in the moment that hasn't been done before," Tom explained. "But I also feel like, you go back to when you wrote 'Dammit' I remember I felt I went through a college course on songwriting. I never really thought of a song as such a simple structure, and it really informed a lot of decisions made later."
The duo went on to talk about why they're able to "pick up like nothing ever happened" after not speaking for long periods of time.
"Because we appreciate dick jokes in a way that no one else does," Tom said. "It boils down to only that, there is nothing else. It's that, in my opinion."
"I think so, because the first time that we met, I think it was dick jokes from the beginning in your garage," Mark replied.
Jokes aside, Mark's been fighting cancer for the past several months and Tom's been sending his love every step of the way. Thankfully, a few weeks ago Mark gave fans an update that chemotherapy is working and "destroying this cancer." He still has a long road ahead with treatments but said this was the "best possible news."
This article was first published on iheart.com and is republished here with permission