Tom Delonge says new album sounds like all three bands he's been in
Publish Date

Tuesday, 2 February 2021, 9:31AM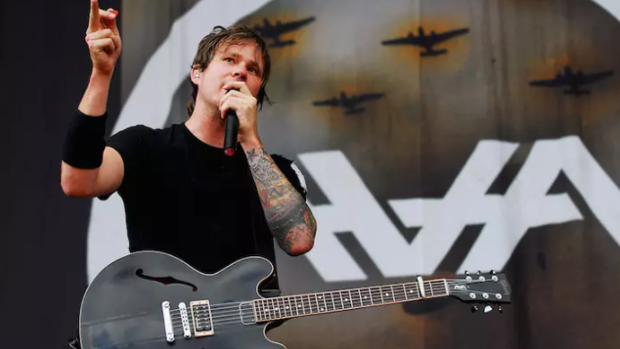 Tom Delonge is continuing to get us excited about the upcoming Angels & Airwaves album he's been hyping for over a year now. Over the weekend, he revealed it was coming "soon" and that it sounds like all three bands he's been in.
"New @AVABandOfficial has some of the best work I've done in many years," he tweeted. "I'd be honored if when it launches here soon that you give it a try... it's got a little bit of all three bands I've been in. :)"
First of all, it's cute he says he'd "be honored" that we "give it a try" when it comes out because fans have been waiting for this album for a long time. Secondly, we're all for AVA songs that sound like blink-182 and Box Car Racer! All we're waiting for now is an actual release date!
See Tom's tweet below.
Although we're not sure exactly when we can expect new AVA music, the band rang in the new year with an update that promised "if all goes as planned, songs will be ready to roll out this Spring." They also revealed that they've already planned shows that they'll play "as soon as it's safe."
This article was first published on iheart.com and is republished here with permission