The Strokes Producer on the chance of 'Is This It' Anniversary celebration
Publish Date

Wednesday, 24 February 2021, 4:58PM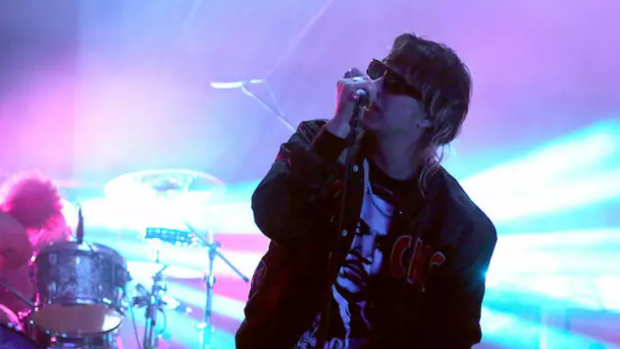 The Strokes' seminal debut album Is This It turns 20 on July 30, 2021, and despite it ushering in a whole new era of indie rock, the record's producer Gordon Raphael doesn't think fans should expect any sort of large-scale anniversary celebration.
"I haven't heard of any plans, and from what I know about The Strokes – I could be very wrong – but I think the last thing on their mind is a record they made 20 years ago," Raphael told NME during a recent interview. "For me, it was a real high point of my career and I'll never forget that moment. I still get calls from bands all over the world that love that album, but The Strokes probably feel like, 'Come on, man – we've made a ton of albums, we have our own solo projects, and we're writing brand new music. Don't talk to me about that thing we did when we were 20-years-old.'"
"I don't think that they have the same, 'Oh my God! 'Is This It'! Woah!' kinda feeling," he admitted. "That's just not their personalities, but I could be wrong. Let's see what happens."
This mindset makes sense considering The Strokes frontman Julian Casablancas recently proclaimed that he's "sick" of performing old songs live and "couldn't care less about playing 'Last Nite.'" But like Raphael says, we'll just have to wait and see what happens.
This article was first published on iheart.com and is republished here with permission