The Rolling Stones reveal new album Hackney Diamonds in local newspaper advert
Publish Date

Thursday, 24 August 2023, 10:35AM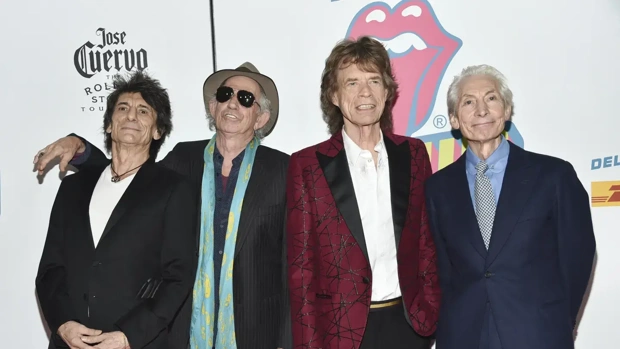 The Rolling Stones are back, baby.
Sir Mick Jagger, 80, Keith Richards, 79, and Ronnie Wood, 76, subtly announced their new album titled Hackney Diamonds on Monday by placing an advert in the Hackney Gazette.
Designed only for the most eagle-eyed reader, the band's record label disguised the announcement as an advert for a fictional glass company of the same name placed in London's Hackney Gazette paper.
One fan who spotted it on Tuesday shared the ad on X (formerly Twitter), saying: "Anyone see this? An ad ran in Hackney Gazette for a company called 'Hackney Diamonds' teasing Rolling Stones song titles.

"Their est. date is 1962, same year Stones formed. Website seems to be run by Universal Music, the Stones' label. A clue their long-awaited new LP is on its way."
Hackney Diamonds will be the Stones' 31st studio album and the first without their drummer Charlie Watts, who died aged 80 in August 2021 after a cancer battle.
It will also be their first containing original songs since A Bigger Bang was released in 2005.
Included in the Hackney Gazette ad was a miniscule version of the Stones' iconic tongue logo – which they used to dot the 'i' in the brand name 'Diamonds'.
The ad's blurb also contained a reference to the Stones' 1965 hit (I Can't Get No) Satisfaction, as well as nods to the tracks Gimme Shelter and Shattered.
The font used for Hackney Diamonds is also the same as the one used on the Stones' album cover for 1978′s Some Girls.
It added the "glass company" was "established in 1962″ in reference to the year the Stones formed with the ad being printed on page three of the paper on Monday and included a phone number.
When called, a recorded message plays that appears to announce the record or a single from it is coming out in September.
It says: "Welcome to Hackney Diamonds, specialists in glass repair." Adding, "Don't get angry, get it fixed – opening early September, Mare St, E8."
The message also urges callers to "register for a call at www.hackneydiamonds.com", adding: "Come on then."
The website is linked to the Stones' record label Universal Music.
It has already been revealed Bill Wyman, 86, the Stones' long-term bassist, returned to the group to record a track for their next album in tribute to Charlie.
It's also been reported the Stones' next record would feature drumming by Charlie recorded before his death, and that there will be appearances by Sir Paul McCartney, 81, and 76-year-old Sir Elton John.


This article was first published on Bang Showbiz. 
Take your Radio, Podcasts and Music with you