The Postal Service announces 'Everything Will Change' live album
Publish Date

Thursday, 19 November 2020, 10:26AM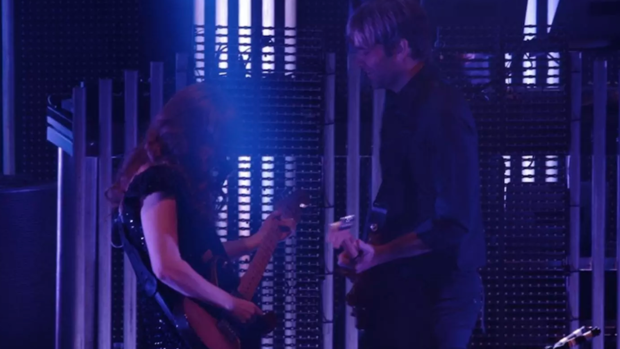 The Postal Service sure has had a busy year for a band that's been defunct for ages. Last month, the electro-pop supergroup shared a hilarious voting PSA that featured members Ben Gibbard, Jenny Lewis and Jimmy Tamborello. Now, they're prepping a live album called 'Everything Will Change' that was recorded during the band's 2013 tour.
The 15-song collection features remastered music that was initially released in 2014 as a feature-length documentary concert film of the same name and includes the Postal Service's greatest hits, along with some covers. In addition to the news, the band also shared live performances of "The District Sleeps Alone Tonight" and "Natural Anthem" from the 'Everything Will Change' film.
'Everything Will Change' is slated for a December 4 release via Sub Pop records. Watch the videos and see the tracklist below.
'Everything Will Change' Tracklist
1. "The District Sleeps Alone Tonight"
2. "We Will Become Silhouettes"
3. "Sleeping In"
4. "Turn Around"
5. "Nothing Better"
6. "Recycled Air"
7. "Be Still My Heart"
8. "Clark Gable"
9. "Our Secret" (Beat Happening cover)
10. "This Place Is a Prison"
11. "A Tattered Line of String"
12. "Such Great Heights"
13. "Natural Anthem"
14. "(This Is) The Dream of Evan and Chan (Dntel)"
15. "Brand New Colony"
This article was first published on iheart.com and is republished here with permission