The Doors' John Densmore Recalls Dream He Had About Jim Morrison's Return
Publish Date

Thursday, 18 February 2021, 7:03AM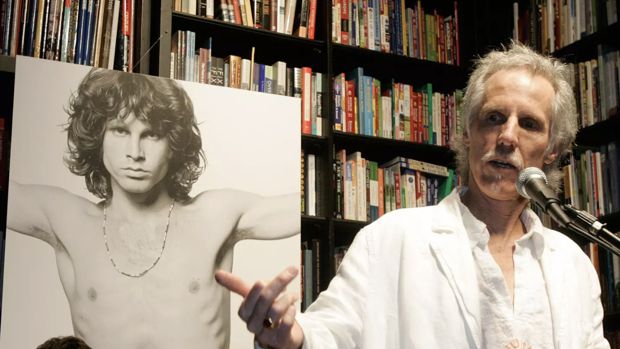 The Doors' John Densmore's rollercoaster relationship with Jim Morrison continued long after the frontman's death in 1971.
As the years have gone on, Densmore has looked back more critically on his career and the people he and his bandmates were when they were the one of the biggest American bands in the world. He's accepted his own mistakes, he's forgiven Jim's and he's grown to appreciate their friendship more wholeheartedly.
In a new interview with the Appetite for Distortion podcast, Densmore explained how Jim lives on in his subconscious.
"I occasionally dream about him," Densmore said. I had one not too long ago where he was back and he was dressed in, like, an Armani suit and wanted to play — wanted to play music. And that felt really good."
Densmore has long been frustrated by the one-dimensional depictions of Jim in pop culture which reduce him to a parody of the darkest side of his personality. Jim had demons, but at his core, he was a kind, gentle person.
"Besides being an incredible wild man, the Lizard King, he had a real vulnerable side," Densmore continued. "There was a sweetness there that most people don't know. In rehearsal, when we were hanging out, he was open. You know he got caught by alcoholism and, you know, we didn't have substance abuse clinics, and we didn't know he had a disease, so we didn't know what to do. I was kind of tortured. I knew there was an elephant in the room, but I couldn't define it. But, you know, we have his music, and it's such a gift. [It] feeds me all the time."
Densmore's latest book, The Seekers: Meetings With Remarkable Musicians (and Other Artists), is available everywhere now.
This article was first published on iheart.com and is republished here with permission
Take your Radio, Podcasts and Music with you