Surviving members of Motörhead hope to organize tribute to Lemmy Kilmister
Publish Date

Tuesday, 15 December 2020, 11:52AM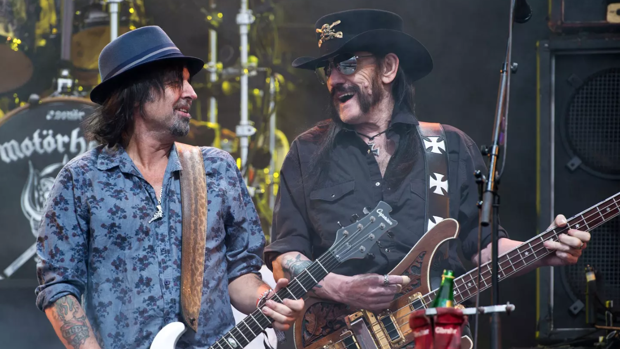 Nearly five years after he passed away, Lemmy Kilmister's surviving Motörhead band mates are ready to start planning his send-off celebration.
One of heavy metal's most iconic figures, Lemmy co-founded Motörhead in 1975 and led the band up until his death in December of 2015 at age 70, days after being informed that he had incurable cancer.
Longtime Motörhead guitarist Phil Campbell and drummer Mikkey Dee have bandied about the idea of a tribute show to Lemmy for years. Now, they're about ready to start putting it together for when the pandemic shutdowns allow for live concerts again.
But Campbell told Eddie Trunk in a recent conversation that he and Dee won't abide celebrities just making a cameo onstage. He said that anyone taking part in the Lemmy tribute will have to be well-prepared.
"We've been thinking about it for a long time," he said. "But we wanna make sure it's done right. People are gonna have to rehearse, and we don't want too many people, and everyone coming on and saying, 'Yeah, I know 'Ace of Spades,' and then singing the first verse twice.' Stuff like that's happened to me before. It's something that's in our minds. And it's the availability of the right people as well, which is kind of a bit of a nightmare. But one day, we'd like to do something really spectacular. It's gotta be done."
Campbell expressed admiration for how Lemmy persevered on the road, despite his failing health. Lemmy continued rocking up to the end of his life, having played his final show with Motörhead just two weeks before his death.
This article was first published on iheart.com and is republished here with permission