Stolen Randy Rhoads guitar, prototype amplifier returned to his family
Publish Date

Saturday, 22 May 2021, 11:55AM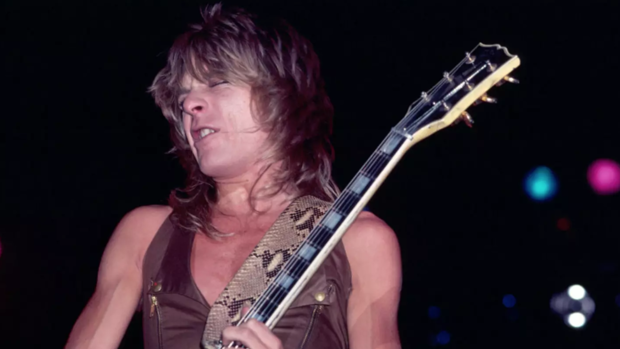 A stolen Randy Rhoads-owned guitar and one-of-a-kind amplifier head have been returned to his family a year-and-a-half after they went missing.
Rhoads' first-ever electric guitar — a 1963 Harmony Rocket — and a rare prototype of his signature Marshall amplifier head were taken from his family's Musonia School of Music in North Hollywood, California, the night of Thanksgiving 2019.
Not long after news of the theft broke, Ozzy and Sharon Osbourne offered a $25,000 reward for information leading to the arrest of the people responsible for the heist. Some of the gear turned up later in a dumpster, but the most sentimental items remained missing until now.
"It's back!" enthused Randy's sister Kathy Rhoads D'Argenzio via Instagram on Thursday. "It's been a crazy 'Randy week' for sure...but this is Beyond Awesome as well! I am so thankful for this!"
Since the police are still investigating, Kathy said she could not elaborate on when, how or by whom the gear was returned. But she promised to follow up as soon as she's allowed.
"Thanks everyone for all your concerns and love," she added.
It was announced last week that Randy would be honored by the Rock and Roll Hall of Fame this year with the Hall's 'Musical Excellence Award,' recognizing his extraordinary impact on music.
The Musonia School in North Hollywood was founded by Randy's mother, Delores Rhoads, in 1948 and is still owned and operated today by his family.