Stevie Nicks denies that she fired Lindsey Buckingham from Fleetwood Mac
Publish Date

Sunday, 12 September 2021, 4:32PM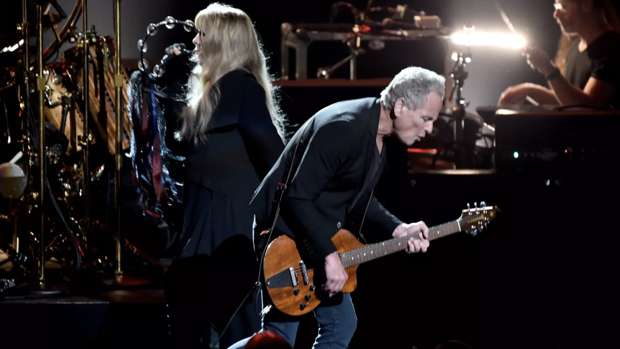 Stevie Nicks is disputing Lindsey Buckingham's version of events that led to her ultimatum to Fleetwood Mac and his eventual firing from the band.
Buckingham claims he was dismissed from the band shortly after its 2018 MusiCares Person of the Year honors. It's been widely accepted that Nicks felt she was mocked by Buckingham for her speech that evening, and that it was the last straw. But Buckingham thinks Nicks' maneuver was more calculated.
The guitarist tells the Los Angeles Times that whatever happened at the MusiCares honors was not close to as fractious "as the stuff we'd been through for 43 years."
"I think she saw the possibility of remaking the band more in the Stevie Nicks vein," Buckingham surmised. "More mellow and kind of down, giving her more chances to do the kind of talking she does onstage."
Buckingham was replaced with Crowded House's Neil Finn and The Heartbreakers' Mike Campbell.
Nick responded to Buckingham's remarks through her publicist, the L.A. Times reports.
"His version of events is factually inaccurate, and while I've never spoken publicly on the matter, certainly it feels the time has come to shine a light on the truth," Nicks said. "To be exceedingly clear, I did not have him fired, I did not ask for him to be fired, I did not demand he be fired. Frankly, I fired myself. I proactively removed myself from the band and a situation I considered to be toxic to my well-being. I was done. If the band went on without me, so be it."
While drummer and band co-founder Mick Fleetwood as mended fences with Buckingham recently, he has said the band was "not happy" prior to its lineup change.
"It was not working, and we parted company," he told Rolling Stone last year. "And that really is the all of it."
Buckingham has said often that he believes Fleetwood Mac harmed its legacy by kicking him out of the band. His new solo album arrives September 17.
Take your Radio, Podcasts and Music with you