Soundgarden felt the Chris Cornell Tribute Show was "sort of a clusterf**k"
Publish Date

Wednesday, 9 September 2020, 7:02AM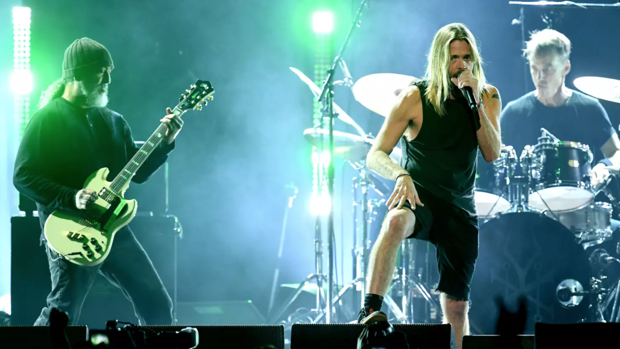 While the 2019 concert tribute to late-Soundgarden frontman and grunge icon Chris Cornell was intended to be a star-studded, marathon celebration of Cornell's music and legacy, Kim Thayil remembers the affair feeling more complicated.
The Cornell tribute drew heavy-hitters from all genres to Los Angeles' Forum on January 17, 2019. Among others, the concert included appearances by Metallica, Foo Fighters, Miley Cyrus, Chris Stapleton, Adam Levine, Melvins as well as members of Black Sabbath and Pearl Jam alongside Cornell's surviving Soundgarden and Audioslave bandmates.
"The best thing about it was playing those songs again with Matt [Cameron] and Ben [Shepherd]," Thayil told Kerrang! in a recent conversation, "and the next best thing was having our friends and guests join us. The rest was a little bit uncomfortable. It was sort of a clusterf--k."
Thayil acknowledged that there wasn't much that could be done to mitigate the wildly conflicting emotions he and his surviving bandmates were feeling — from the epic highs of the celebration to the brutal lows of the reminder that Cornell is gone.
"It was picked at an open wound, emotionally, and nobody was that thrilled to do it," he continued. "We were thrilled to play the songs for out audience, and to play with each other onstage. The takeaway was the band being together with our family, crew and friends. To see that family together again was love. Everyone was happy and teary-eyed. It was the Soundgarden family together, doing what Soundgarden does and honoring and missing our beloved, departed member. That was important."
The lead up to the concert and some of the bookings — though perhaps necessary evils — grated at the band, Thayil said.
"The rest of it — the celebrity nature, promotion and focus — was bulls--t," Thayil said. "And we knew it was bulls--t going into it. We did it for each other, to support Chris' legacy. There was something awkward and un-intimate about it. It's hard for me to wrap my head around it, but I'm glad we did it for our friends and family."
The 'I Am the Highway: Chris Cornell Tribute Concert' became a point of contention between Soundgarden and Cornell's widow last year when the band accused Vicky Cornell of misappropriating funds from the concert that were supposed to go to charity.
Vicky Cornell's lawyer vehemently denied the "disgraceful" accusation and Soundgarden later dropped the claim.
Soundgarden has been embroiled in a legal battle with Chris Cornell's estate over several songs meant for the band's final studio album.
This article was first published on iheart.com and is republished here with permission