Son Of Chester Bennington Responds To Conspiracy Theories About His Dad's Death
Publish Date

Tuesday, 4 April 2023, 10:57AM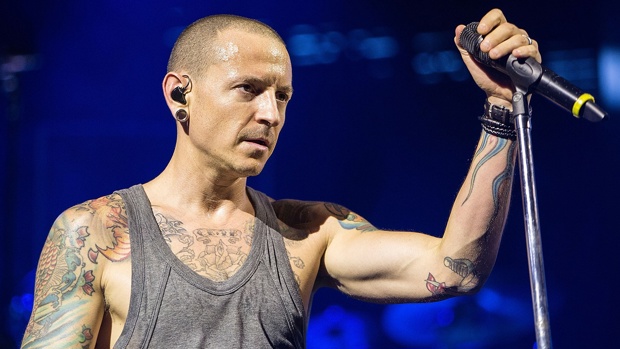 CONTENT WARNING: This article contains a discussion of mental health. If you are suffering from any of the issues that have been discussed or need assistance, please contact Lifeline Aotearoa 0800 543 354.

A TikTok user with the handle "thoughtprovokingwisdom" should have actually thought before interacting with 17-year-old Tyler Bennington.
Tyler is the son of Linkin Park vocalist Chester Bennington, who tragically died by suicide in July 2017.
Tyler Bennington has a TikTok account like many teenagers. He posts about his adventures and interacts with mates his age, and even got to see Depeche Mode earlier this week.
A kid just trying to have fun, Tyler Bennington had to log on one day to read the following conspiracy theory on one of his videos: "your dad didn't kill himself! I think you know that though! Your dad was a hero to many people, he was doing good in this world, and they didn't like… [the message cuts off]".
Tyler Bennington swiftly responded in a restrained manner, addressing the comment in a TikTok clip, he said, "This is the bullshit that I will not be dealing with on my page. This person is getting blocked. I'm a child - this is inappropriate to post or comment on my posts or on anybody's posts, for that matter."
He continued, "There's no evidence to this; there's no evidence to any of these theories that have been made. These are just veiled attempts to sensationalise and make what really is a tragedy a big story to tell people, so, get a life, man. Thanks."


He also captioned the TikTok by firmly stating that he will not tolerate this kind of behaviour "about me, my family, or any fan on my page. It pains me to know that there are still people in the world who listen to this attention seeking slander.
"This is the only video i will post like this, for any other comments like this, I reserve the right to mock and ridicule you back before blocking you. Thank you to everyone who has left supportive and kind comments. You are truly kind people."
Tyler Bennington has recently used his platform on TikTok, where he gets hundreds of thousands of views (or over a million in this case) for mental health advocacy, and this is a message that he has received.
This article was first published on themusic.com.au by Mary Varvaris
Take your Radio, Podcasts and Music with you