Smashing Pumpkins share new songs "Purple Blood" and "Dulcet in E"
Publish Date

Monday, 23 November 2020, 11:06AM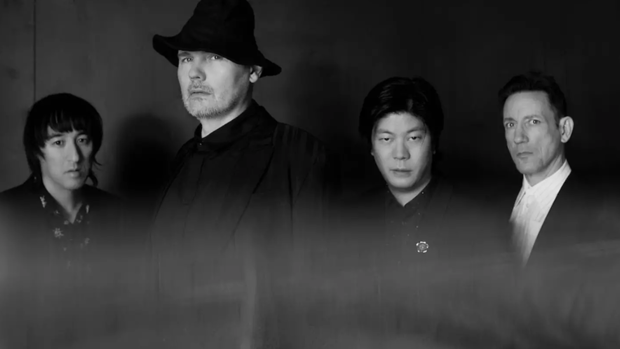 Smashing Pumpkins' are releasing their new album CYR in just a few days, but that didn't stop them from sharing two more tracks off it. On Friday (November 19), the band unveiled "Purple Blood" and "Dulcet In E" — likely the last teasers before the record drops on November 27.
The new offerings follow "Wyttch," "Ramona," "Anno Santana," "Birch Grove," "Confessions of a Dopamine Addict," "Wrath," "Colour of Love" and the title track. Though a lot of songs to share before an album's release, there are still many stones left unturned — CYR is a double album consisting of 20 tracks.
Listen to "Purple Blood" and "Dulcet In E" below.
During a recent interview, Corgan detailed the band's latest chapter. "I think this is the music that's coming out now is the things that have taken root. We've gone back to just being ourselves," he revealed. "We're good pop assassins, and I think as long as we're sort of in that space, we're good. Anybody can ascribe anything they want to it as far as stylistically, but it bears repeating that what most of the general public knows of the band is really only one small slice of the band's music. The band's sort of width was a lot wider. So this falls quite comfortably in the music that we've made through the years."
"I'm ecstatic that the reaction has been 99.9 percent positive, which obviously never happens," he added. "So something must be wrong. I'm probably dead and we're doing this interview from heaven…"
The Pumpkins also recently celebrated Mellon Collie and the Infinite Sadness' 25th anniversary. The band plans to head out on an anniversary tour in 2021. They're also working on a sequel to MCIS and MACHINA. The 33-song album will complete the conceptual trilogy and is slated to come out late next year.
This article was first published on iheart.com and is republished here with permission