Smashing Pumpkins announce double album 'CYR' and animated series 'In Ashes'
Publish Date

Monday, 21 September 2020, 10:50AM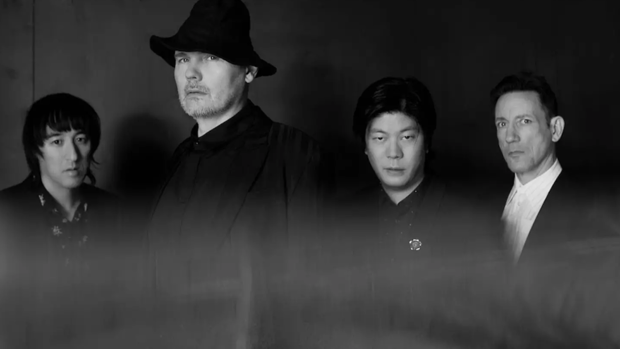 It's going to be an exciting fall for Smashing Pumpkins fans! After releasing two new songs ("Cyr" and "Colour of Love") at the end of August, the band officially announced its upcoming double album, CYR. The 20-song collection features original members James Iha and Jimmy Chamberlin, along with late-era guitarist Jeff Schroeder. Frontman Billy Corgan is also playing the role of producer.
In addition to the new album, the Pumpkins are also launching an animated series called In Ashes, which was written by Corgan and features music from CYR. The first two episodes of the five-part series are set to air September 25, and the album is slated for a November 27 release. This checks off two more dates on the band's massive countdown clock, and there's two more to go: October 9 and October 30.
Watch a trailer for In Ashes and see the full CYR tracklist below.
Smashing Pumpkins CYR tracklist
1. The Colour of Love
2. Confessions of a Dopamine Addict
3. Cyr
4. Dulcet in E
5. Wrath
6. Ramona
7. Anno Satana
8 Birch Grove
9. Wyttch
10. Starrcraft
11. Purple Blood
12. Save Your Tears
13 Telegenix
14. Black Forest, Black Hills
15. Adrennalynne
16. Haunted
17. The Hidden Sun
18. Schaudenfreud
19. Tyger, Tyger
20. Minerva
This article was first published on iheart.com and is republished here with permission