Slash says Guns N' Roses' pandemic tour was "super positive" for the band
Publish Date

Friday, 28 January 2022, 9:23AM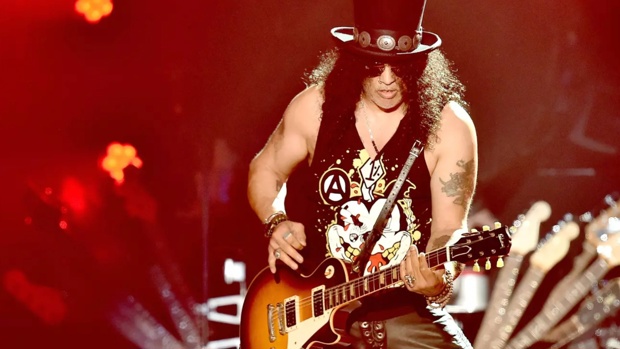 While Slash would surely have preferred to tour without the constant threat of COVID-19, he says last year's Guns N' Roses tour was better than he could have ever imagined.
Speaking recently with the Daily Star, Slash explained that everyone involved in the tour took the COVID protocols to heart, knowing that one positive test would jeopardize the entire operation.
Incredibly, GNR finished the tour without a single postponement — a novelty in the COVID age — and tour was singularly focused on music.
"Onstage it was incredible — the audience had this crazy energy," Slash recalled. "The effect on the group as a whole was super positive. ...No after-parties, no record execs, no celebrations — and frankly it showed onstage. The crisis restored our communal passion for music. We've never enjoyed playing music so much."
The unified effort and lack of messing around would have seemed preposterous to Slash in the '80s, he noted. But it might also be a "little glimpse of what's to come. I think we are going to have to live with the virus and adapt to it."
Slash's GNR counterpart, Richard Fortus, painted a similar picture to Q104.3 New York's QN'A last year. He explained that the band's COVID protocols were always top of mind.
The responsibility to remain healthy forced him to be ready for every show.
"At this point in my life, all I do is run," Fortus said. "I'm a runner. In the mornings I go for a run, and I plot out my runs. That was the main focus of the tour for me [laughs] and then I go to the gym for an hour or two, and practicing. That was my day on the road."
Take your Radio, Podcasts and Music with you