Slash's Net Worth Revealed After Massive GN'R Tour
Publish Date

Monday, 3 April 2023, 12:09PM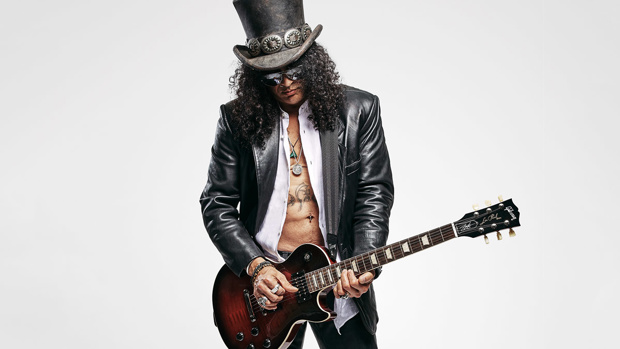 Undeniably, Slash is one of the greatest musicians in the rock industry. Although he's mostly recognized as the legendary lead guitarist of Guns N' Roses, Slash has also been associated with many side projects, such as Slash's Snakepit, Velvet Revolver, or working with Myles Kennedy and The Conspirators, which all contributed to his current net worth.
The rocker also worked on his solo projects and collaborated with other musicians. In the span of his career, Slash became a part of many different tours with GN'R and other artists.
After being away from GN'R for some time, Slash and Duff McKagan reunited with the band to headline Coachella in full force with its original members in 2016. That reunion then led them to embark on their successful Not in This Lifetime… Tour, which consisted of 175 shows all over continents, except Antarctica. It marks their third-longest tour ever, following the Use Your Illusion Tour and the Chinese Democracy Tour. The tour alone grossed over $584.2 million, making it the fourth-highest-grossing concert tour of all time.
While in 2020, GN'R announced their We're F'N' Back! tour, but due to the pandemic, it was pushed back until the summer of 2021 and was later extended to 2022 with added stops in Europe, Latin America, and Oceania. And just recently, the band announced another global tour that they'll play in the Middle East, Europe, and North America, which is scheduled until the middle of October this year.
However, besides all the works Slash made for music, another thing that added to his net worth was his recently launched of his horror film production company BerserkerGang. Slash has always been passionate about horror films and one of his recent projects was last year's The Breach alongside Raven Banner and Hangar 18. The film even premiered at Canada's Fantasia Film Festival in July 2022 and is expected to release commercially later this year.
So with all his contribution to rock music and his overall career, Slash has multiple revenues that estimate a net worth of $90 million. And with all the upcoming projects that he is about to do, money will just keep adding up to the icon's net worth.
Take your Radio, Podcasts and Music with you