Roger Daltrey, Pete Townshend haven't seen each other in two years
Publish Date

Friday, 19 November 2021, 8:49AM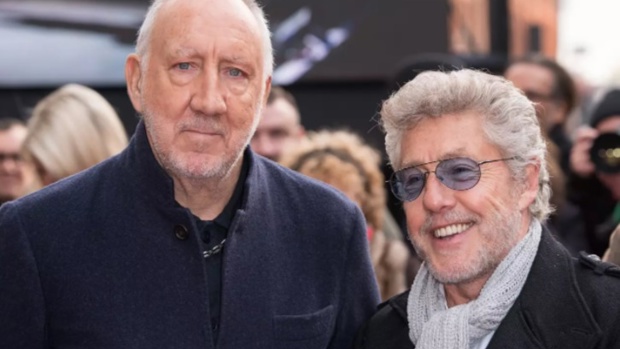 The Who's Roger Daltrey is an open book nowadays with little to no interest in hiding his feelings about anything or anyone, whether it's The Rolling Stones or his longtime partner Pete Townshend.
While Daltrey dragged the Stones in one recent interview, he was far kinder speaking about Townshend to BBC Radio.
Asked about his famous highs and nasty lows with Townshend, Daltrey confessed that the two have "a strange relationship" to this day.
"There's a deep connection between the two of us, but we're not in-our-pocked friends, you know, it's not like that," said the singer. "But the creative process that we can conjure up between us is incredibly healthy, and there's an awful lot of love in that relationship, that's all I can say."
He continued that he and Townshend have "completely different lives," though after close to 60 years together, Daltrey believes there's a chance that could change in the future.
Until then, the pair is perfectly fine waiting on a reunion until The Who have more work to do.
"All I know is we won't see each other now probably until spring," Daltrey said. "I haven't seen him for two years. Do I miss seeing him? No. I know what he looks like (laughs)."
When prodded for more, Daltrey said his ambivalence shouldn't be confused with resentment.
...[P]eople don't quite understand our relationship," he explained. "There's creative friction, which is healthy, you've got to have that.
"An artist who's performing on stage, if they never get criticized, they can die from sycophancy because how can they know where they're going unless they hit a wall and get a reflection of what they're doing? So friction is necessary; it's good."
Townshend has said on multiple occasions that he has genuine love for his singer, despite their famous differences. Daltrey tells BBC that the feeling is mutual. But like any longstanding relationship, their love is mature and complex.
"When we get together, it's that creative thing that will still be there. I'm confident that there will be."