Robert Plant has planned for inevitable posthumous release of his archives
Publish Date

Tuesday, 25 May 2021, 7:24AM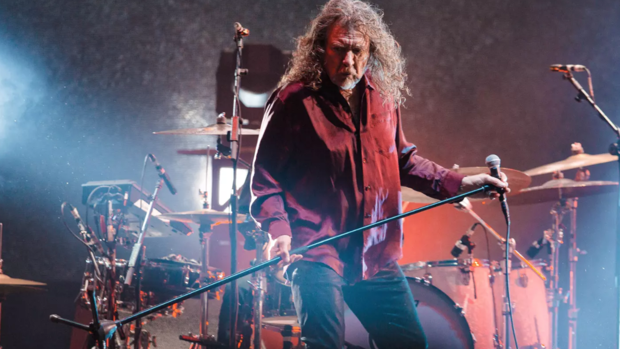 Robert Plant has combed through his vault of unreleased music and "itemized" the tracks in question that will be released following his death.
The Led Zeppelin frontman said on the latest episode of his Digging Deep podcast that he's planned for the inevitable, understanding that — as with other famous musicians — everything he's ever recorded will likely come out once he's no longer around to stop it.
Plant wants to exercise whatever agency he has over the eventual release of the music. He says he put it all in order with notes about the individual tracks.
He says he wants the material to be available for free to anyone who's curious about what he got into post-Zeppelin. Especially in the case of a decade like the '80s when he was "whoring like crazy," writing with "anybody" at all.
The singer likened the process to "putting my house in order. ... All the adventures I've ever had with music — tours, album releases, projects that didn't actually get finished or whatever it is, I just put them, itemized them all and put everything into some semblance of order. ... I told the kids that when I kick the bucket, open it to the public — free of charge — just to see how many silly things there were down the line from 1966 to now: the journey."
It's rare that a famous musician's archives remain private after their death; demand for a closer look or profits from a new release eventually becomes too great.
Jimi Hendrix's estate has steadily released more than a dozen albums since his death in 1970. The Doors released an album in 1978 which included Jim Morrison's lyrics and vocals. Black Sabbath guitarist Tony Iommi recently excoriated the stepson of the band's longtime keyboardist for releasing a demo of an unfinished song with Ronnie James Dio. Prince's shelved 2010 album, Welcome 2 America, is about to be released this July.
While Plant doesn't want to release his archives while he's still around to gauge the reaction, he said he enjoyed the process of going through everything.
Listen to the full conversation via the player above or here on the iHeartRadio app!
Plant plans to get back onstage in the U.K. this summer with his backing band Saving Grace for a touring beginning June 22.