Rivers Cuomo calls 'Pinkerton' Weezer's "magnum opus" that "got destroyed"
Publish Date

Wednesday, 3 February 2021, 12:19PM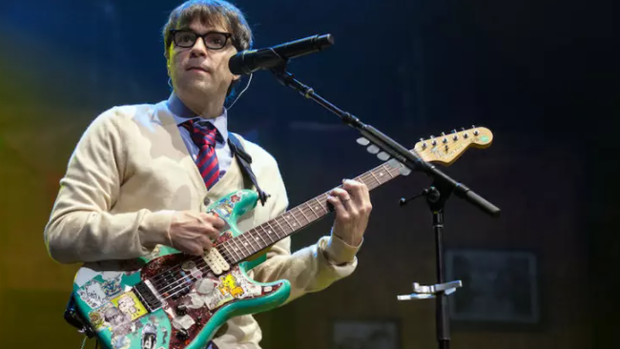 Weezer just released a new album, the orchestral OK Human; however, it was an old album Rivers Cuomo reflected on during a recent interview.
When asked what previous album he'd like to revisit with an orchestral approach akin to the newest release, the singer answered with 1996's Pinkerton. "Those are the most complex songs and they're the most emotional songs," he explained. ​"And yet, the way we recorded is so raw, four-piece rock noise. I'd be really interested to hear that with an orchestra."'
"[Pinkerton] was supposed to be our magnum opus and it just got destroyed," Cuomo lamented, referring to its mixed reviews by critics and fans, "and it's almost like the game over for our band."
However, despite its lukewarm reception, Cuomo still loves that collection of songs, especially the vocals. "I love the sound of my voice," he said. ​"It's very low in the mix. I'd love to hear a remix of the vocal louder, but there's just so much pain and vulnerability in my voice."
"I don't know if this is disillusioning at all, but I think some of the pain you hear in my voice [on 'Pinkerton'] is actually physical," he continued. ​"At that time I was going through this procedure on my leg where I had all these pins and spikes and wires going through my muscle and bone, and for a year and a half, and this is constant pain. And right in the middle of that, I went and recorded the vocals for the album."
Pinkerton turns 25 later this year.
Though they just released OK Human, Weezer still plans to release their guitar-heavy album, Van Weezer, on May 7.
This article was first published on iheart.com and is republished here with permission