Rich Robinson doubts Black Crowes could withstand reunion with Steve Gorman
Publish Date

Wednesday, 23 June 2021, 6:00PM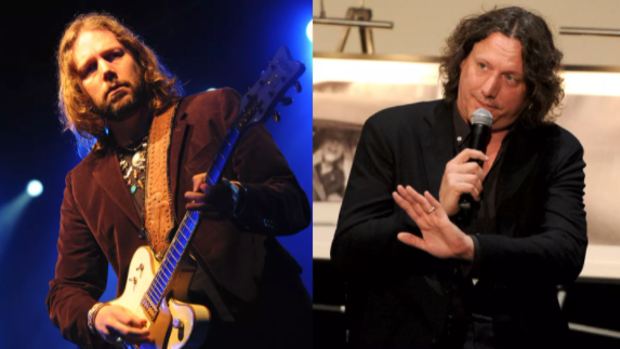 Rich Robinson didn't hold back when asked why co-founding Black Crowes drummer-turned-sports talk radio personality Steve Gorman was excluded from the revamped version of the band touring this summer on the 30th anniversary of Shake Your Money Maker.
Speaking with Long Island Weekly, Robinson suggested that Gorman was an equal contributor to The Black Crowes' infamous dysfunction.
"Steve was one of the incredibly negative and manipulative forces in the band that we really didn't want to deal with," Robinson said. "In order to get back, we really had to do this very specific purge where we focus on the two of us and let this be something that will be positive. We can be in charge of our own triggers, but if you have other people around that have an agenda, which a lot of the older people around did, it's just going to crash and burn. We didn't look at this as a one-time thing. We want to focus and do it right for ourselves as human beings. For ourselves as brothers. For ourselves as writing and creative partners as well as the other reasons."
Gorman was highly critical of the Robinson brothers — particularly Chris Robinson — in his 2019 memoir, Hard to Handle: The Life and Death of the Black Crowes. The drummer described his 20-plus year tenure in the band as traumatic.
"...[Y]ou're in this bubble, you come out of it and those sort of things just are normal," Gorman said. "...You lose sight of how unhealthy it is and just how dark it can actually be."
Robinsons, whose famous feuding finally broke up the band in 2015, have admitted that their reconciliation isn't yet on solid ground. While they've written new songs together, they have said repeatedly that they need to prove they can complete a tour unscathed before recording a new album.
While the initially-announced Black Crowes lineup included no prior members of the band but Rich and Chris, the band announced this spring that longtime bassist Sven Pipien would also take part in the tour when it launches in July.
Pipien will round out a lineup including guitarist Isaiah Mitchell, keyboardist Joel Robinow and drummer Raj Ojha. The latter three played the band's two 2019 pop-up reunion shows, which coincided with the tour announcement.
This article was first published on iheart.com and is republished here with permission