Red Hot Chili Peppers are enjoying a seamless reunion with John Frusciante
Publish Date

Friday, 28 May 2021, 8:07AM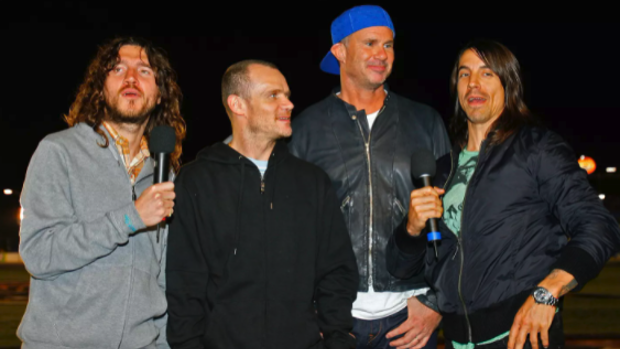 The Red Hot Chili Peppers remain as energized about their reunion with guitarist John Frusciante as they were when they announced it more than a year ago.
Drummer Chad Smith said in a recent radio interview that the latest go-around with Frusciante (his third stint with the band) is just what the band needed.
"He's back in the group, and it's really exciting and fun, and we just kind of picked up where we left off," Smith said. "We've known each other for so long — obviously, 30-plus years — so it's like putting on a nicely well-worn pair of shoes that feel really good, and you get back in there and it's comfortable and a little bit different, but still we're doing our thing. So it's been really fun."
RHCP announced in December of 2019 that the band was replacing longtime guitarist Josh Klinghoffer with the man he took over for in 2009: Frusciante. The revamped band performed once at a fundraiser before COVID pandemic shutdowns submarined their 2020 touring plans.
Smith conformed earlier this month in an interview with Q104.3 New York's Jim Kerr and Shelli Sonstein that the Chili Peppers have been working on a new album.
There's something coming!" he said. "I can say this: we're making a record, we're making new music and it's very exciting. I don't know when it's coming out, but we can't wait for people to hear it. And we can't wait to perform for people, just like everybody else that really misses that experience."
The Chili Peppers don't have any post-shutdown tour dates announced yet, but Smith signaled that an announcement is coming.
This article was first published on iheart.com and is republished here with permission