Randy Rhoads to be inducted into Rock Hall Of Fame with "excellence award"
Publish Date

Thursday, 13 May 2021, 8:24AM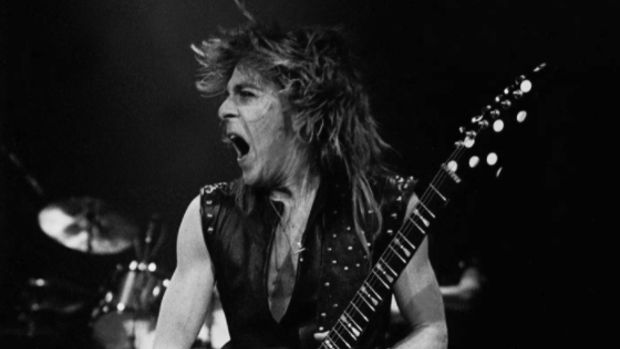 The Rock and Roll Hall of Fame class of 2021 will include heavy metal guitar virtuoso Randy Rhoads as a recipient of the Musical Excellence Award.
Rhoads will receive the award alongside hip-hop legend LL Cool J and soul music ace Billy Preston.
Inductees in the performer category include Foo Fighters, Tina Turner, Carole King, the Go-Go's, Jay-Z and Todd Rundgren.
Rhoads, who tragically passed away in a plane crash in 1982 at age 25, got his first break with Quiet Riot but became a legend thanks to his work on Ozzy Osbourne's first two solo albums, Blizzard of Ozz (1980) and Diary of a Madman (1981).
Along with writing and arranging the music on both albums, Rhoads redefined lead guitar playing with his post-Van Halen fusion of blues, rock and neo-Classical melody.
Rage Against the Machine guitarist Tom Morello, who sits on one of the Rock Hall's advisory committees, celebrated the news via Instagram.
He called Rhoads "A peerless talent who fused timeless riffs, solos of ingenious beauty and emotional fire, and a catalog that melds technical mastery and raw rock power...Randy was a tremendous musician and huge inspiration and I'm so glad to see him honored."
Rhoads' 'Musical Excellence' honor is also notable because Ozzy himself has yet to be inducted into the Rock Hall on his own. Ozzy was inducted in 2006 as a member of Black Sabbath, but has yet to be recognized for his influential solo career.
In his 2020, A&E Biography: The Nine Lives of Ozzy Osbourne, Ozzy praised Rhoads as having saved his life and career during their years together.
Rhoads will also be celebrated later this year with a new photo book, Randy Rhoads by Ross Halfin.