Rage Against The Machine predicted Donald Trump's Presidency 20 years ago
Publish Date

Sunday, 6 September 2020, 11:30AM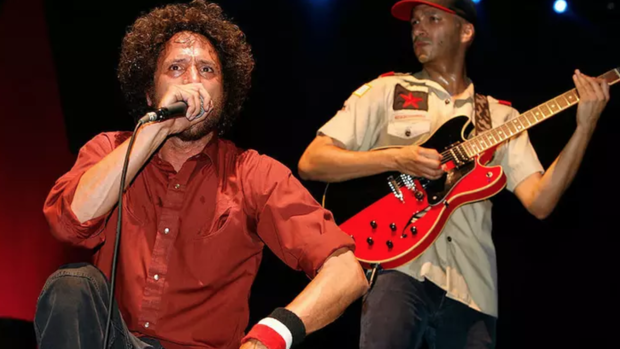 If you look closely at Rage Against The Machine's "Sleep Now In The Fire" video, you'll notice an extra parading around with a sign that reads "Donald J. Trump For President," but the year is 2000. During a recent chat with Interview Magazine, Tom Morello jokingly apologized for unwittingly predicting his presidency 16 years before the fact.
"I would say that we are karmically entirely responsible, and my apologies," he said before explaining how that sign ended up in the video.
"Michael Moore [who directed the video] just printed up some placards and handed them out to day traders who just walked around with them," Morello said. "No one paid any attention to it. It's funny how that became an offhand joke. Offhand joke would be a good hashtag for 2020."
Watch the prophetic "Sleep Now In The Fire" video below.
Earlier this week, Morello commemorated the 29th anniversary of RATM's first rehearsal with an awesome throwback photo. The band announced its reunion earlier this year with an extensive world tour; however, like so many other artists the rockers were forced to postpone the highly anticipated shows in the wake of the COVID-19 pandemic.
Though they're not on the road, RATM has been one of the year's most talked about bands. When Black Lives Matter protests erupted across the world in response to George Floyd's death at the hands of police, the band's streaming numbers skyrocketed and their lyrics became collective chants during demonstrations. Morello, along with fans, also had some fun trolling Twitter users who didn't realize RATM was a political band.

This article was first published on iheart.com and is republished here with permission
Take your Radio, Podcasts and Music with you