Queen's Roger Taylor & Brian May recall chances to jump ship to bigger bands
Publish Date

Sunday, 4 April 2021, 5:48PM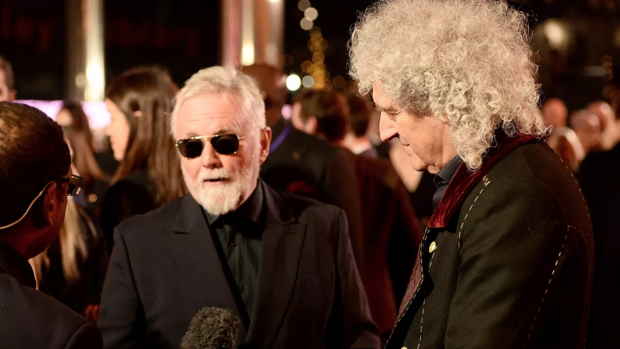 Queen spent the first few years of its career struggling for even a modicum of acclaim. But that didn't mean that co-founders Brian May and Roger Taylor did turn the heads of other U.K. musicians.
Both May and Taylor had chances to cut bait and join bigger bands, they say.
Speaking with Classic Rock magazine, the Queen long-haulers recalled a pair of occasions where they took stock in their young careers and ultimately recommitted to the band they were building.
Taylor was not-so-subtly recruited by Genesis not long after Queen started. A few years later, May was given a blunt pitch by a band called Sparks.
"Sparks approached me," May recalled. "It was after they had their major hit, 'This Town Ain't Big Enough for the Both of Us,' and we'd just had 'Killer Queen' out. The two brothers came 'round my flat. They said, 'Look, Brian, Queen isn't going anywhere … you're not going to have any more hits, but we're going to conquer the world.' And I went, 'Thanks, but no thanks. I think I'm fine.'"
Asked about his flirtation with Genesis, Taylor explained that the band spent a day trying to get a feel for him, inviting him to their studio and then out to a pub after their previous drummer had left.
They didn't say, 'Do you want to join the group?' But I get the impression that's what they wanted, because their drummer had left," he said. "... They're all lovely people, but I didn't really get the music, to be honest. It was a bit too prog for me. I had a wonderful offer from Mick Ronson and Ian Hunter, actually. It was going to be called Hunter Ronson Taylor. I think that would have been good."
Genesis, of course, found a workable solution with Phil Collins. Queen became one of the biggest-selling musical acts of the 20th century.
This article was first published on iheart.com and is republished here with permission