Queen's Brian May "completely gutted" to learn of Eddie Van Halen's passing
Publish Date

Thursday, 8 October 2020, 9:50AM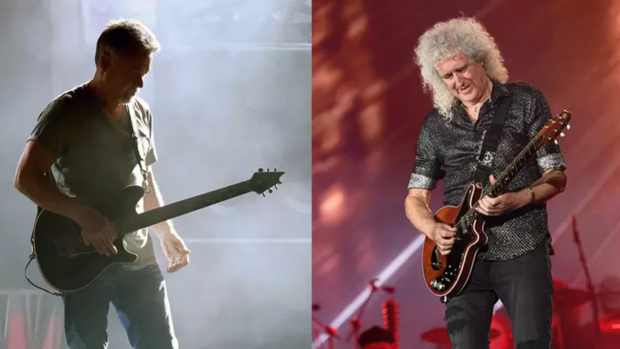 The entire rock world was dealt a blow Tuesday with the news that Van Halen co-founder Eddie Van Halen had passed away of throat cancer at age 65.
Eddie was an rock icon and one of the two or three most important guitarists of the 20th century. He innovated the instrument on multiple levels, from playing techniques to recording and live sound. Guitars weren't even built the same after Eddie showed us all what they could do.
Beyond his accomplishments with Van Halen, Eddie was a beloved personality offstage.
Queen's Brian May was one of many rock legends who shared a personal EVH anecdote on Tuesday.
"Completely gutted to hear the sad news," May wrote. "This wonderful man was way too young to be taken. What a talent — what a legacy — probably the most original and dazzling rock guitarist in History. I think of him as a boy — an innocent prodigy — always full of joy, always modest — and those truly magical fingers opened a door to a new kind of playing. I treasure the moments we shared. His passing leaves a giant hole in my heart."
Van Halen always provided a formidable sound on record, but in concert fans got to see the joy on Eddie's face when he had a guitar in his hands.
Yes, Eddie left us too soon, but he gave us more than enough great music and memories to remember him by.
This article was first published on iheart.com and is republished here with permission