Queen never would have lasted if Brian May & Roger Taylor were in charge
Publish Date

Thursday, 15 April 2021, 7:38AM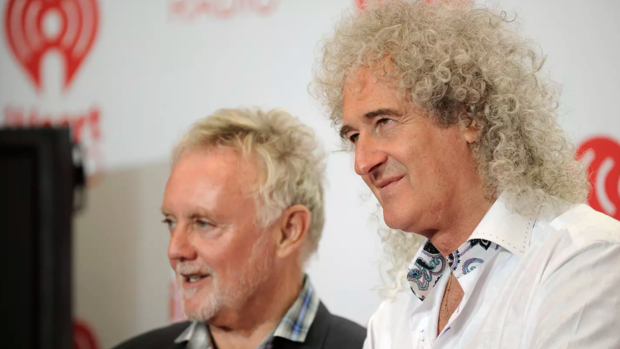 Queen guitarist Brian May feels bittersweet about the band's Golden Anniversary this year, as another year goes by without frontman Freddie Mercury.
In addition to being the band's lead singer and most prolific songwriter, Mercury was chiefly responsible for keeping the band together during its most difficult times.
Both May and his lone continuing bandmate, drummer Roger Taylor, agreed in a recent conversations with Classic Rock magazine that Mercury's stage persona belied his role as the band's chief diplomat.
If left to their own devices, May and Taylor agree they would probably have broken up Queen within a few years.
The two say they bickered constantly in the old days about "anything and nothing."
"It's funny, because if had been just me and Roger we would never have stuck together," May said. "Even though we're so well aligned in some respects, we're diametrically opposite in everything else. There's not a single subject we don't have opposite opinions about."
But when May and Taylor were at an impasse, Freddie had a way of bringing them back together. "Freddie was the great peacemaker," Taylor said.
Queen quietly celebrated its Golden Anniversary recently. May and Tayor weren't interested in making a big to-do about it, since the last 30 have been without Mercury, who passed away in 1991 due to complications from HIV/AIDS.
"We just kind of didn't want to harp on it," May told Express U.K. "We just thought, 'Let's just celebrate the fact that we're still creative.' I think also...because Freddie's not here it changes our feelings a little bit. There's always going to be that little bit of...reticence in a sense."
Queen completed its classic lineup in February of 1971 when bassist John Deacon joined the band. Deacon, who wrote or co-wrote Queen classics like "Under Pressure," "Another One Bites the Dust," I Want to Break Free" and "You're My Best Friend," retired from music altogether a few years after Mercury's death.
While the attrition weighs on May and Taylor, the guitarist emphasized that the duo remains proud of their recent years collaborating with frontman Adam Lambert and the fact that their work together has kept Queen's music alive for new generations.
"And it's great that we can own our own legacy, own our own material and keep it alive rather than it being a museum piece or fossil," May said.
This article was first published on iheart.com and is republished here with permission