Producer reveals how much Soundgarden got paid to record 'Superunknown'
Publish Date

Friday, 15 January 2021, 8:29AM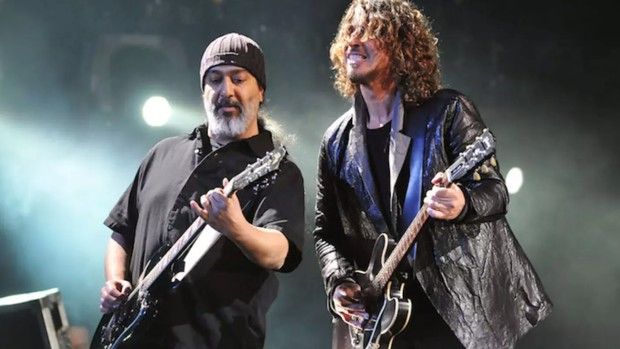 During a recent visit to the Cobras & Fire podcast, producer Michael Beinhorn dished on how much Soundgarden got paid upfront to record Superunknown.
"Yeah, it was pretty good," he admitted when asked about the paycheck. "I think it was around $400,000."
Beinhorn didn't make "a whole lot" on the front end, but assured the hosts he got his in the long run. "Believe me, I made up for it in the back end. It worked out just fine; there's no possible way I could complain," he said.
The producer also made a bold statement about "Black Hole Sun," claiming it "wouldn't exist" without him. "But that's a whole different story," Beinhorn confessed before praising Chris Cornell's "genius" when it came to songwriting.
"I do want to say that everything about that song in terms of parts, ideas, structure –I made one little tweak in the song and that's it," he continued. "That was Chris' genius. And everything that the guys could bring to the table – like that drum fill right before the last chorus, which is just absolutely out of this world, that just fell out of him, that whole thing."
Listen to the full interview with Beinhorn below.
This article was first published on iheart.com and is republished here with permission