Pink Floyd's Nick Mason says Charlie Watts never got his due as a drummer
Publish Date

Friday, 27 August 2021, 7:58AM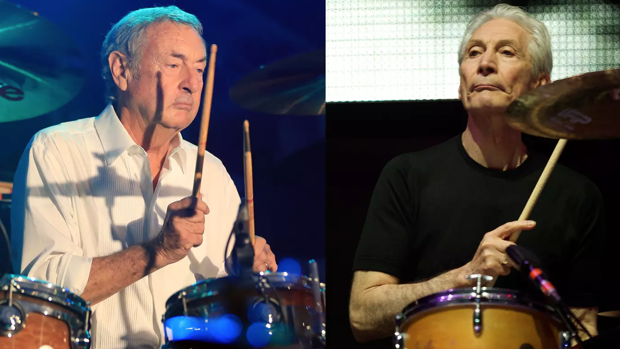 Pink Floyd drummer Nick Mason says late-Rolling Stones drummer Charlie Watts left an impact on music that has only just begun to be appreciated.
Mason recently issued a statement on Watts' death via social media, sending a tribute to a man he believes to be "the most underrated of all the great rock'n'roll drummers."
Mason, who is himself in the running for underrated all-time great drummer title, pointed out that Watts never called attention to himself as a drummer, onstage or offstage; he just played what was right for the song, and that was good enough for him.
Anyone who's attempted to play a Stones song on the drums has gotten a taste Watts' knack for finding parts that "work far better than any of the alternative possibilities," Mason added.
While Watts was certainly the lowest-profile Rolling Stone, Mason says Watts' laid back demeanor only enhanced his coolness and his gravity.
"Gallivanting all over the stage is all very well, but to limit your stage act to removing your jacket and hanging it on the back of your chair has got to be particularly Zen!"
Mason concluded: "RIP Charlie. And thanks for what you've given to so many of us who have learnt from you."
Watts passed away Tuesday in London at age 80. The Rolling Stones confirmed Wednesday that they plan to move forward with their U.S. tour in late-September.
Watts withdrew from the tour in early-August to recover from a heart operation; the band now plans to use the tour to celebrate Watts, their drummer of 59 years.
"Charlie had given them his blessing to tour without him following his operation, so they will honour his wishes," a Stones rep told The Sun.
This article was first published on iheart.com and is republished here with permission
Take your Radio, Podcasts and Music with you