Phoenix confirm they're working on seventh album
Publish Date

Friday, 15 January 2021, 8:32AM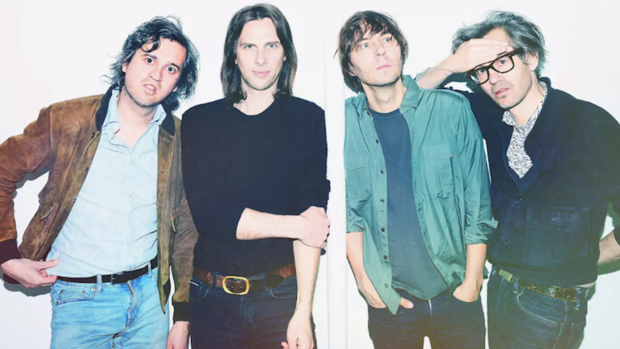 Phoenix are officially working on a new album. On Tuesday (January 12), the band shared a teaser video on Instagram with the caption "New Year, new studio" and a telling hashtag (#7) that confirms they're working on their seventh studio album.
The black and white clip splices footage of the band working on new music with scenes from Paris.
Over the summer, the French indie rockers shared a new song called "Identical." The track was featured in Sofia Coppola's film On The Rocks; however, singer Thomas Mars said it would end up on the forthcoming album "Somehow."
"There's no coherence and it's a little bit like our first record, maybe; United, which had songs that would explore heavy metal and then country music," he explained at the time, describing the new project. "And then this is the same sort of weird Frankenstein of an album."
"You know, there are processes that we produce a lot of material and we do not pre-judge," the band's guitarist and keyboardist Laurent Brancowitz added. "So we create things. And the very last moment is when we pick the good elements and we do something good with all this mess. So right now it's just a big mess, but it's the most exciting part for us. When we're done… Oh, I know. The mess is good."
This album will be the follow-up to Phoenix's 2017 effort, Ti Amo. Check out their Instagram post below.
This article was first published on iheart.com and is republished here with permission