Phoebe Bridgers reacts after smashed 'SNL' guitar sells for $100K USD
Publish Date

Tuesday, 13 April 2021, 2:23PM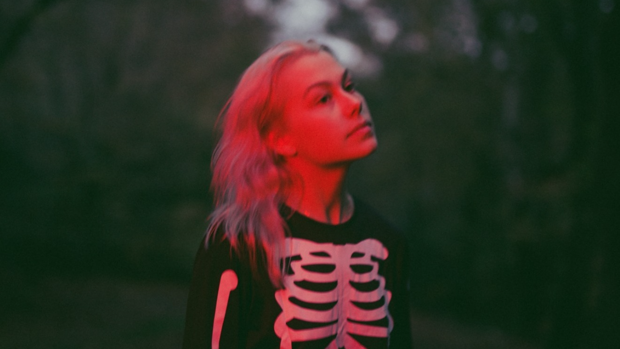 Phoebe Bridgers' iconic guitar smashing on Saturday Night Live is still making headlines — and for good reason.
Last week, Bridgers announced she'd be auctioning off the beat up black Danelectro guitar to raise money for GLAAD to coincide with the organization's 32nd annual Media Awards.
When we last reported on the guitar on Friday (April 9), the guitar's auction was at $12,000 but it quickly grew from there.
After putting the smashed guitar up for auction, in just three days the infamous piece of music history racked up tens of thousands of dollars in bids. Two anonymous buyers battled it out to own the guitar; which ultimately sold for $101,500 — you can see the bidding war here.
The Grammy-nominated singer also had the best reaction to the numbers the guitar raked in with a simple tweet: "Uh." It's safe to say she was left speechless after seeing how much money was raised.
At the time of her appearance on SNL in February, Bridgers actually received some backlash to her guitar smashing from some grumpy (and sexist) viewers, including classic rock musician David Crosby. Thankfully she didn't let any of the online comments faze her in the least and laughed off the criticism in another interview.
"The fact that it made people so mad is kind of what's punk rock about it. No thought whatsoever went into what it represented or meant: I'd never done it before, so might as well do it [on SNL], where it's gonna be immortalized," she explained at the time. "It's hilarious to me that people care so much!"
This article was first published on iheart.com and is republished here with permission
Take your Radio, Podcasts and Music with you