Pete Townshend is not excited for the Keith Moon biopic
Publish Date

Tuesday, 15 February 2022, 6:57PM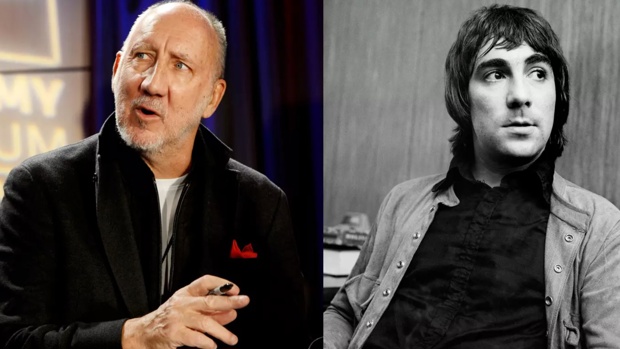 The Who's Pete Townshend and Roger Daltrey don't see eye-to-eye on the biopic about their late-drummer Keith Moon, but Townshend says he has no intention of interfering with the project.
Daltrey has been exploring ways to get the film made for the better part of two decades. The movie finally got the go-ahead last year and has been in casting for a few months. With Paul Whittington on board to direct and Oscar-nominated screenwriter Jeff Pope handling the script, the film is set to begin shooting this summer.
Townshend laid out his misgivings about the film in a recent interview with Rolling Stone; he noted that any film about Moon (who died in 1978) will also serve as a document representing the greater history of The Who.
"When you talk about it as a Keith Moon biopic, it's going to be the first semi-fictionalized, dramatized Who story," the guitarist said. "It will be a Who biopic. Somebody is going to have to play Pete Townshend. I've read some very, very varied opinions about what my relationship was like with Keith. I view it one way, and other people view it another way. I certainly was never at war with Keith but neither was I his puppy."
The challenges and personalities traits that make Moon such a compelling subject for a biopic also made it frustrating to be in a band with him. Moon was "a great manipulator, and a great character, a great showman," Townshend added. "He also brought a lot of hardship and difficulty. I've always been honest about that. it will be interesting to see how that evolves."
Despite concerns about the depiction of the band and of himself, Townshend says he would never block the film; it's too important of a project for Daltrey, and ultimately, he trusts his frontman.
"He sometimes crashes in sideways into my projects!" Townshend noted of the singer. "But if I don't like it, I will say so in the press. I might have a moan about it if there's something I don't like, but I will never go to war in the way that some bands have."
The working title for the Moon biopic is The Real Me.
Daltrey and Townshend are producers on the movie alongside White Horse Pictures, which made Martin Scorcese's George Harrison documentary, Living in the Material World.
The Who will be back on tour in North America, starting April 22. Go here for all the tour dates.