Perry Farrell's voice box was removed, replaced during spinal surgery
Publish Date

Wednesday, 18 November 2020, 8:24AM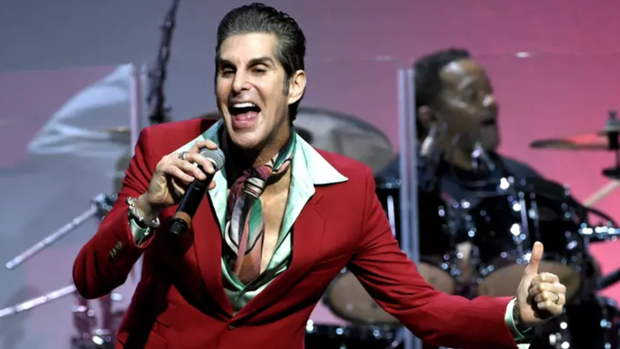 Jane's Addiction frontman Perry Farrell is recovering more than a month after undergoing surgery to have "crushed discs" removed from his spine.
The singer says he needed the procedure after years of partying, surfing, dancing and "leaning back my head to rip out notes" took a toll on his back. It was successful, but it's still harrowing to discuss.
"They had to remove my voice box and put it on a table. That was daunting," Farrell recalled in a recent conversation with Classic Rock magazine. "They literally exposed my skeleton, took the discs out and put in artificial discs. So now I am a quarter inch taller and twice as attractive to my wife!"
Farrell has been on the razor's edge before. He says he's just lucky, and thankful, to be alive.
"I've overdosed numerous times, been lost at sea... They just keep sending me back, I don't question it."
Farrell didn't elaborate on the current state of his recovery, but added that he's back to work on music for several projects, including on featuring Bon Jovi keyboardist David Bryan, Foo Fighters' drummer Taylor Hawkins and The Cars guitarist Elliot Easton.
As for Jane's Addiction, Farrell isn't expecting a new album anytime soon, although new singles are a possibility next year.
Farrell's new 68-track box set, Perry Farrell — The Glitz; The Glamour arrives November 27. It features a collection of songs from his solo catalog, his early career with Psi Com and his new music.
This article was first published on iheart.com and is republished here with permission