Paul Stanley on the Black Album - "How could you not be a Metallica fan?"
Publish Date

Wednesday, 25 August 2021, 8:20AM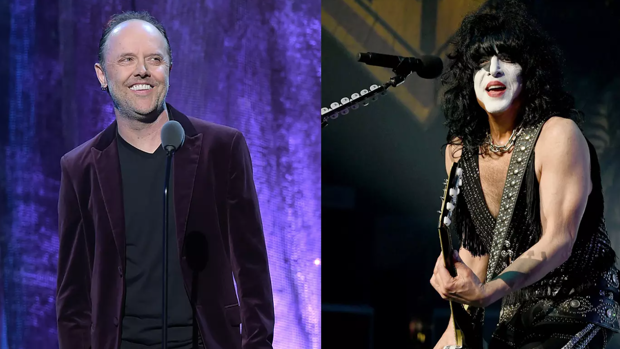 Metallica's iconic 1991 self-titled album a.k.a. The Black Album just got some high praise from one of the band's idols, KISS frontman Paul Stanley.
"How could you not be a Metallica fan?" Stanley openly wondered in conversation with Classic Rock magazine, looking back on one of the most impactful heavy rock albums ever. "Eric Carr [Kiss drummer from 1980 - 1991] was the one that brought Metallica into our realm, and he did that quite a bit earlier, in the early, early days of Metallica. But in terms of becoming a worldwide phenomenon, I would have to say The Black Album was what did that."
Stanley, who knows a few things about the rewards and perils of having a hit song, noted that few bands of the heavy rock ilk have done better with a hit single than Metallica did with "Enter Sandman." The song succeeded on multiple levels, being both catchy, commercially viable and true to the band's heavy metal instincts.
"It retained the grit, the passion and the rawness of what they had done until that point, but it managed to package it in a way that had a more widespread appeal."
The Starchild went on to echo a widespread sentiment among rockers, suggesting that Metallica's mainstream breakthrough was so universal, it lifted up the entire genre for a generation to come.
"Their appeal became massive, in capital letters, because it crossed boundaries," he explained. "That's always a great plus."
Metallica is celebrating the 30th anniversary of the Black Album this year, with the super deluxe reissue of the Black Album arriving September 10.
The band recently enlisted Black Album bassist Jason Newsted to showcase the upcoming set in an unboxing video. Newsted was impressed, to say the least.