Paul McCartney still hears John Lennon's voice when he's writing songs
Publish Date

Wednesday, 30 September 2020, 8:53AM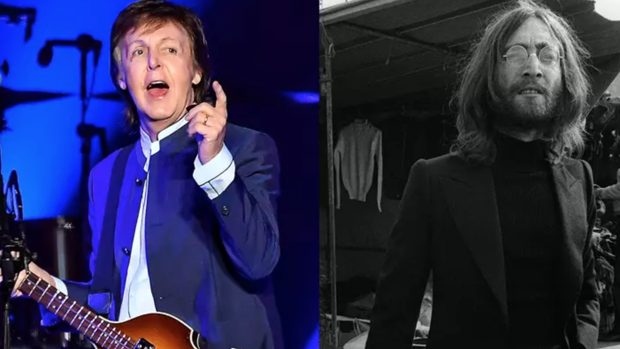 It was more than 60 years ago that Paul McCartney and John Lennon together began learning how to write songs.
What started as a partnership by a couple of teenagers grew into the most iconic pop music group of the 20th century. To this day, McCartney says he still can't create a piece of music without envisioning John's critique.
Macca made the revelation on a forthcoming BBC radio documentary, John Lennon at 80, which is set to air in two parts this Saturday and Sunday, October 3 and 4, on BBC Radio 2 and BBC Sounds, ahead of what would have been Lennon's 80th birthday, Oct. 9.
"Ever since the Beatles broke up and we didn't write together or even record together, I think each one of us referenced the others," McCartney told host Sean Ono Lennon in a clip provided to NME. "When we're writing stuff, I often do it, you know — I'm writing something and I go, 'Oh, God, this is blood awful.' And I think, 'What would John say?'... 'Yeah, you're right. It's bloody awful. You've got to change it.' And so I'll change it, and I know from reports that he did similar things to that. If I'd have a record out, he'd go, 'Bloody hell ... got to go in the studio. Got to try and do better than Paul.'"
In the special, McCartney also revisits the very first song he and John ever wrote together, "Just Fun," a tune the pair wrote circa 1957. A mention of "Just Fun" was included in the 1970 Let It Be film.
A new version of the 1970 documentary, cut by Lord of the Rings director Peter Jackson, is due out next summer. Surviving Beatles, McCartney and Ringo Starr, have repeatedly praised the film as having reframed a challenging period in the band's career to show that, despite their differences, the Fab Four remained friends through the breakup of the band.
This article was first published on iheart.com and is republished here with permission