Paul McCartney doubts The Beatles would have reunited had John Lennon lived
Publish Date

Tuesday, 8 December 2020, 11:09AM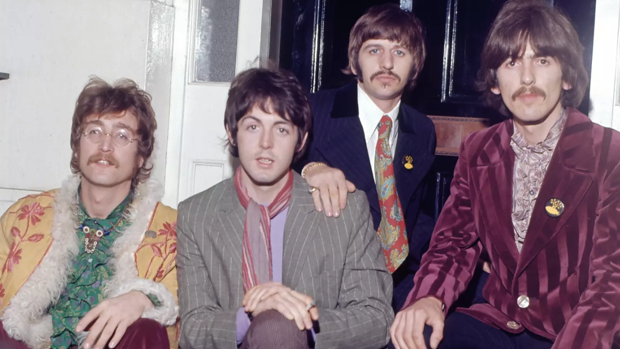 Paul McCartney again expressed doubts that there ever would have been a Beatles reunion, even if John Lennon hadn't been tragically murdered in 1980.
Lennon, George Harrison, Ringo Starr and McCartney each found success quickly in their post-Beatles projects in the '70s. Macca tells the Sunday Times that all four Beatles had clear goals for moving beyond their shared past.
"We made a decision when the Beatles folded that we weren't going to pick it up again," McCartney said. "So we switched off from the Beatles. You talk about something coming full circle that is very satisfying; let's not spoil it by doing something that might not be as good. It was a conscious decision to leave well enough alone, so I don't really think we would have. But who knows? We could have."
McCartney added that after the hard-feelings subsided, the band members — particularly himself and Lennon — "got our friendship back, which was a great blessing for me."
There is evidence to suggest that the Beatles reconsidered their stance on a reunion, even just a few years after their breakup.
In 1975, Lennon suggested that he was open to a Beatles reunion, and that making it happen would be as simple as all four members wanting to do it at the same time. And it's not like there weren't offers.
In 1976, the Beatles were reportedly offered the equivalent of $250 million to reunite. Looking back this past summer, Starr said the band was close to accepting the deal but for doubts about the promoter's vision for the tour.
"We called each other to see what we think," Starr said. "We decided not to do it because the opening act was a guy biting shark. So we thought no."
Had John lived, Starr says opportunities for reunions would have been ever present until Harrison died of cancer in 2001. He noted that the Fab Four reunited many times in combinations of two since the band broke up. He and McCartney last shared a stage together in 2019, and McCartney joined Starr in the recording studio for his What's My Name album, released that same year.
This article was first published on iheart.com and is republished here with permission